Anglers will spend untold amounts of money on their gear every single year. Think about what you have spent on everything that you need like rods, hooks, bait, lures, line, and everything else. What most fishermen don't realize, however, is just how important things like hats, shirts, pants, and shoes are to a successful fishing trip. A good pair of fishing shoes can be a game-changer. Unlike a pair of hiking boots or sneakers, fishing shoes should be very breathable and give you plenty of movement. Of course, they should be comfortable as well. They are made for getting wet, and many are even designed to be able to be completely submerged in water. They should significantly reduce your risk of slipping while out on the water. 
There are many different fishing shoes out on the market, and it may be a little challenging to figure out which direction you should go. Let's take a look at some of the top and most popular fishing shoes that you can purchase, and which ones might be best for you and your needs!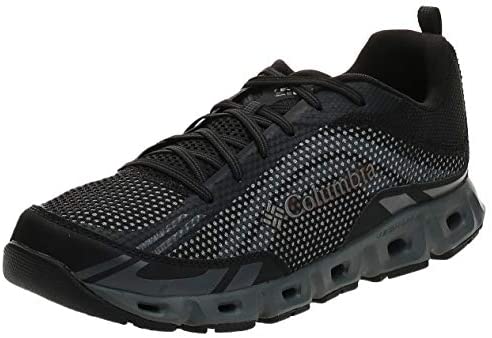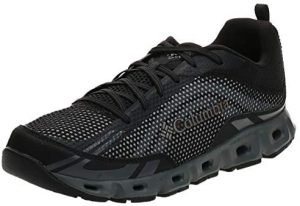 First on our list is the Columbia Men's Drainmaker Iv water shoes. These shoes have a rubber sole that has great grip even when wet. They perform almost like sandals in the way that they fit and stay on your foot, but still, provide plenty of footbed and frame for a cushion and impact absorption. These shoes are made with a synthetic upper that combines with the wet traction rubber outsole to help you stay comfortable whether fishing from sand, rocks, or piers.
The only downside to these fishing shoes might be the higher price tag, but you can rest assured that you are getting the highest quality of fishing shoes available. They will not only be comfortable but will be extremely durable and last you for years to come. If you are looking for the best of the best, these should definitely be on your radar!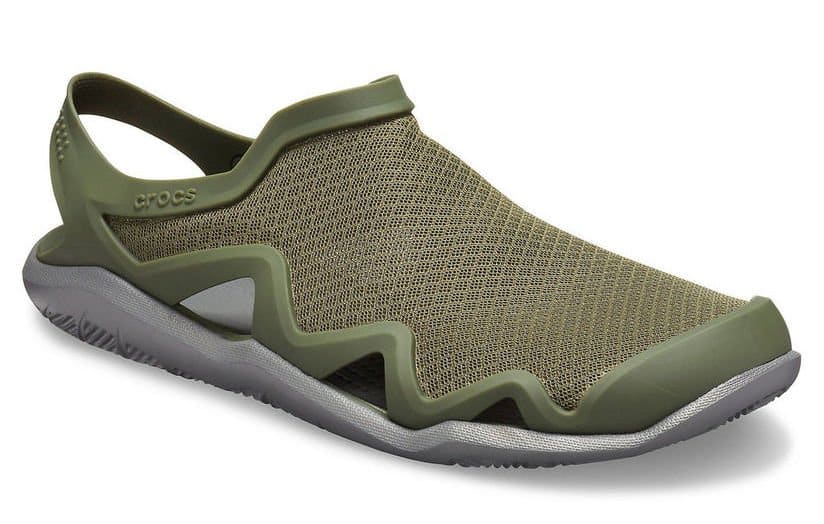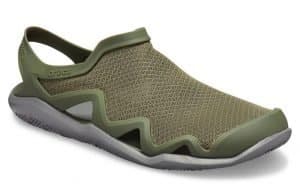 If you are looking for something lower-priced without having to give up a ton of quality, then the Swiftwater Wave sandals from Crocs might be just what you need. These sandal-style shoes are very quick-drying and work great for anglers that are on a budget. They are designed to channel out water from the shoe when it gets wet, preventing the shoes from getting waterlogged and improving your grip and traction.
These shoes give you great traction when fishing on any surface, including sand, wet rocks, piers, docks, or even wade fishing. They are best at keeping your feet comfortable and providing exceptional breathability. Just remember that the larger gaps in the shoes may allow for dirt and mud to get into your shoes at times, so keep this in mind when deciding if these shoes are the right fit for you!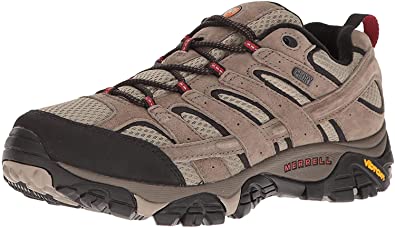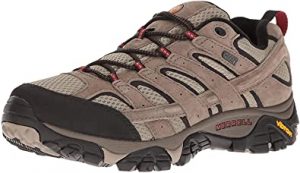 If you plan on fishing in some cooler temperatures where you might be exposed to cold water, you will want to stick with shoes that provide a little more coverage and protection. The Merrell Moab 2 shoes are a great choice for this, as they are completely waterproof and will protect your feet even when they get soaking wet. They will also work to keep your feet warmer in colder temperatures.
The Moab 2 gives you the comfort and foot support of quality shoes, and they are often used for hiking due to this. They provide excellent flexibility when moving around, and have great grip and traction when standing or walking on slippery surfaces. They also have a thicker sole than all of the other shoes here on our list, so this will give you a lot of comfort against sharp rocks or uneven surfaces. For cooler weather, it is hard to beat these fishing shoes for a day on the water.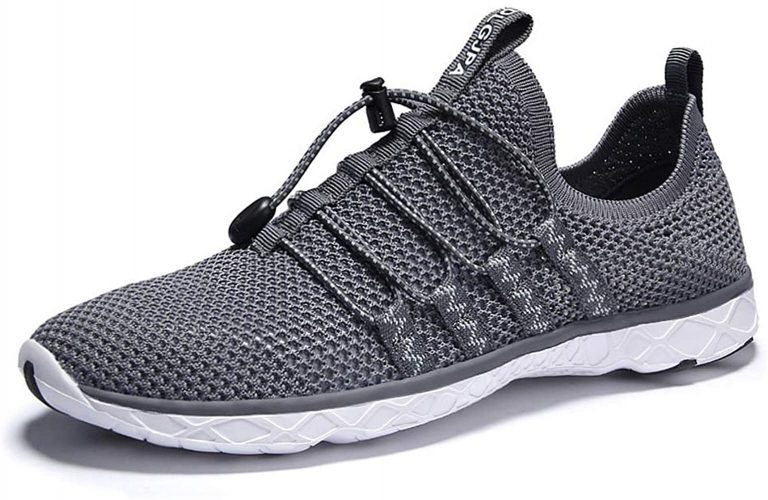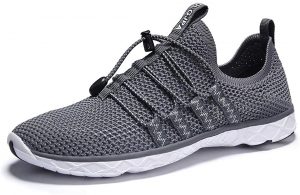 If you want a good-looking, trendy shoe that won't cost you an arm and a leg, then the DLGJPA Men's quick-drying shoes might be just the ticket. These shoes not only look great, but they come in at an excellent price point. As their name suggests, they are very lightweight and extremely quick at drying out after getting wet. Like any good fishing shoe, they will also give you plenty of traction in wet and slippery conditions.
In order to do this, this shoe uses an outsole that has been specially designed for this. They also work to divert water from the shoe when wet, keeping them from getting waterlogged and heavy. The mesh construction of the upper portion of the shoe is not only quick-drying, but it is very comfortable for an all-day trip on the water. These shoes are perfect for just about anyone who needs a good, comfortable pair of shoes at a good price!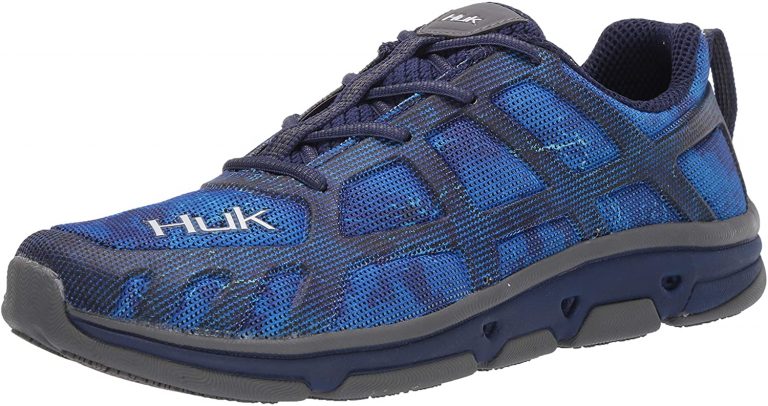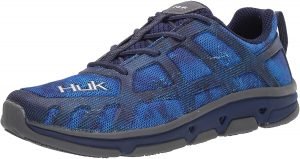 Last but not least, we have the Performance Attack shoes from HUK. HUK is a fishing company that makes excellent gear, and these shoes are no exception. While they have simple construction, they are very high quality and considered one of the best out there. Lightweight and comfortable, they will provide great comfort and breathability on long days.
These shoes have a 360-degree water drainage design, ensuring that they will never become waterlogged and always stay lightweight and quick drying. While they are a little pricier than other options on our list, these shoes are worn by serious anglers that want to take their game to the next level.
Final Thoughts
Fishing shoes could easily be considered one of the most important pieces of gear that you could have. Without a good pair of fishing shoes, you will be uncomfortable, your feet might hurt, and overall you will not have a good experience while fishing. Any of these quality fishing shoes here on our list could help fix this problem, and help you to have comfortable feet all day that will allow you to keep fishing your hardest!