The list for necessary fishing gear seems to always be getting longer and longer, but one piece of gear that most anglers will never forget is a simple pair of sunglasses. Sunglasses are a simple piece of gear that makes seeing clearly much easier, especially around water. Every angler should be investing in a good pair of polarized fishing sunglasses, as it can dramatically help their fishing success.
Unfortunately, there are many options for sunglasses out on the market, and this can easily confuse an angler that is trying to decide on what pair would work great for fishing. Luckily there are some good sunglasses that stand out from the rest, and we have compiled a simple list of these choices. While the price range can vary greatly among sunglasses, the main difference will be the quality and durability of both the frames and the lenses, as well as the clarity. With that being said, let's get into the sunglasses!

Oakley has long been a popular band among outdoorsmen and athletes alike, and their sunglasses stand as great examples of sharp clarity, light in weight, and a stylish design. The Gascan in particular has been one of the most popular models that they sell, and it is a great choice for fishing. It is available in multiple different frame and lens colors, depending on your own personal preferences.
Not only do they look good, but the polarized lenses will help an angler cut through the sunlight and see much more in and around the water while fishing. They are made right here in the USA and are some of the highest quality sunglasses out on the market. While they may be pricey for some people, they give the most quality at one of the best prices in their class.


If you truly want a luxury pair of sunglasses and price is not important, then look no further than the Costa Fantail. These high-end glasses are made in the USA and built by hand, and every pair comes with a lifetime warranty because Costa believes so much in their products. You will have to open up your wallet a little more for these sunglasses, however, as they are the priciest choice on our list.
The Fantail sunglasses are super lightweight and provide high clarity, impact, and scratch-resistant construction that will give these glasses extreme durability in even the toughest conditions. Of course, the lenses are polarized, killing any reflections or glare off of the water and reducing any eye strain while out fishing. Costa makes some of the finest sunglasses in the entire world, and their Fantail model of sunglasses are an excellent choice for fishing that any angler would be happy with.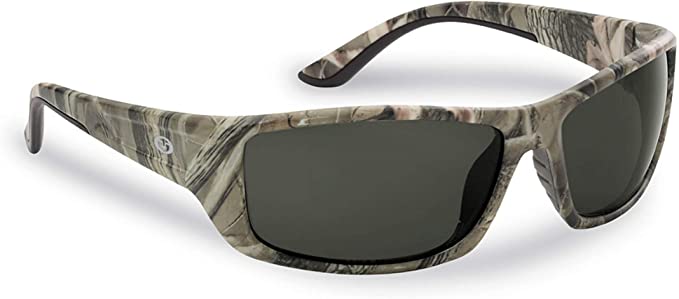 On the other end of the spectrum from the pricier Costa's, you have the Flying Fisherman Buchanans. These sunglasses are from a lesser-known company, but they are quickly making waves in the fishing world. These inexpensive glasses have great feedback and reviews from almost everyone who has used them, which is very unusual for a "budget" pair of fishing sunglasses. Even at their price point, the lenses are polarized and have a scratch-resistant coating.
The nice thing about these inexpensive sunglasses is that you can purchase multiple pairs, and try out different lens colors and styles. This can be super helpful while fishing different conditions or weather patterns, and even more useful should you happen to accidentally lose a pair. The Flying Fisherman Buchanan might be a budget-friendly option for most anglers, but they hold up extremely well to more higher-end sunglasses!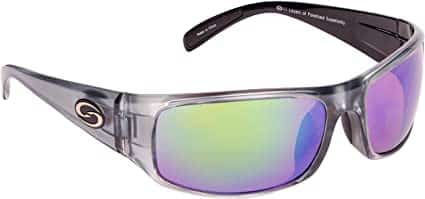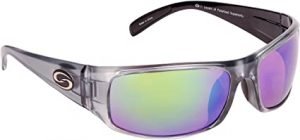 Strike King is a big name in the fishing industry, so it only makes sense that they would make dedicated fishing sunglasses. Their introduction of the Strike King Okeechobee gives anglers a solid option for fishing sunglasses without breaking the bank, and they come in a few different lens colors and frame options for even more customization.
Of course, these sunglasses come with polarized lenses and the same UV protection that any good sunglasses should have, and they are also very stylish. These sunglasses come in a few different lens and frame colors in order to give you even more options to fit your style and needs. Strike King makes some great fishing gear for anglers of all backgrounds and budgets, and the Okeechobee sunglasses are another great addition to their lineup.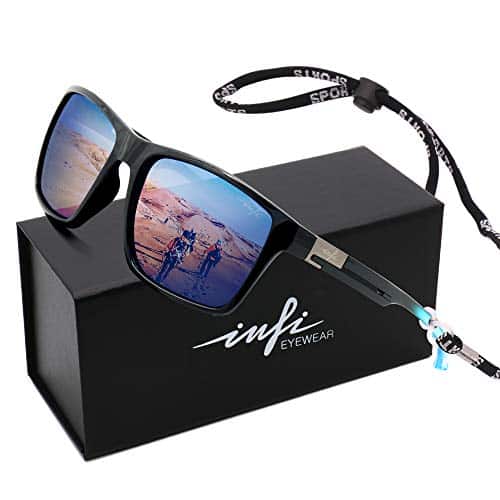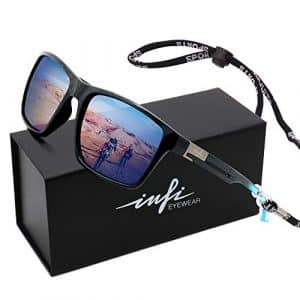 This sunglass is High Polarized and HD fishing sunglasses for men with more than 99.5% polarizing effect. Its High weathering-resistance and Quality Polarized running sunglasses perfoms stably at high temperatures,at low temperatures,and in humid environments for running, fishing, racing, climbing. It is also a High wear-resistance Polarized Sunglasses with TAC Polarized and Mirror Coating Lens Uses unique reinforcement materials and processing flow to enhance scratch-resistance effect.

Polarized Driving Sunglasses adopts high-tech TAC film, which is high definition and the same grade as TFT-LCD. The Fishing Sunglasses UV grade is 100% of UV400 protection.
Final Thoughts
Sunglasses are considered an essential piece of gear for many anglers, and most will not leave the house without them. By getting yourself a good pair of polarized sunglasses, not only will you be more comfortable, but you will be able to see much better in and around the water. This can and will no doubt lead to much more fishing success on your next adventures!