In fishing, one of the most critical pieces of equipment that you need is a good fishing rod. When choosing types of fishing rods, you need to think about things like where you might be fishing (lakes, streams, oceans, etc.) the species of fish you are after, and what kind of bait you will be using. Different rods will have different length, weight, and activity, even among the same types.
So what types of fishing rods are out there and which are best for you? Let's take a look at the different types and a few rods that you might want to look at in each category!
Spinning Rods
Spinning rods are probably the most popular types of rods and are made to be used with spinning reels. They are very popular with beginners and allow anglers to achieve longer casts with lighter equipment. These rods are usually very affordable and have a specific design with the eye closest to the reel larger than the others in order to reduce any friction on the line when casting. Here are a few great options when it comes to quality spinning rods!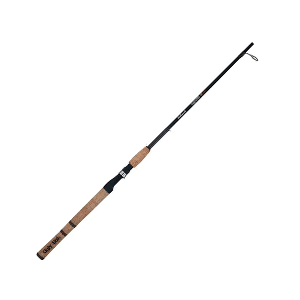 A great option for just about any angler, the Ugly Stik Elite spinning rod is made with added graphite in its construction in order to give it a lighter weight and increased sensitivity. A cork handle will give you plenty of comfort from fishing all day, and you have the Ugly Stik quality that anglers have come to expect.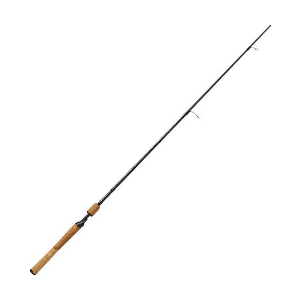 If you are looking for a budget-friendly spinning rod, the Berkley Lighting rod is a great choice. This rod has a carbon composite construction with stainless steel line guides throughout. With a rubberized cork wrapping around the handles, it is a great option for those wanting a quality rod without breaking the bank.
Baitcasting Rods
Baitcasting rods are an excellent alternative to spinning rods and are very versatile. They are, however, better for more experienced anglers as beginners might struggle to use a baitcasting reel. But for an angler that can properly use it, they give even more accuracy when casting and better handling and control when fighting fish. Here are a few of our favorite baitcasting rods!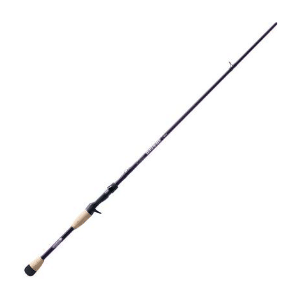 One of the most popular baitcasting rods on the market right now is the St Croix Mojo Bass. Despite its name, it can be used for a very wide variety of fish species and ranges in size to give anglers plenty of different options. It works particularly well with medium to heavy gear, and this graphite rod will last you a long time.
This baitcasting rod was built to be one of the lightest baitcasting rods around. It is built using lower levels of resin as compared to other rods in order to cut this weight, but this does not sacrifice any power, accuracy, or sensitivity. It is available in different lengths and suited well for just about any freshwater fishing situation you might find yourself in.
Fly Rods
Fly rods are meant to be used specifically with a fly reel when fly fishing. While fly fishing is very different from other types of fishing rods and often takes even more stealth, patience, and skill when going fishing. Fly fishing can be done with any species of fish in just about any type of water that you can imagine. For someone who wants a very versatile fly fishing rod like this, here are a few great options!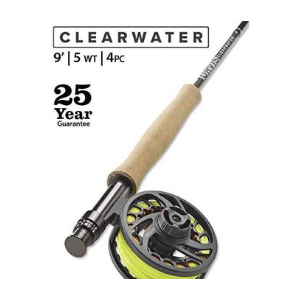 With its graphite design and an amazing 25-year warranty, the Orvis Clearwater fly fishing rod is great if you want a good quality rod but don't want to go outside of your budget to do so. It is available in a very large variety of weights and can be used for anything from small trout to giant saltwater species.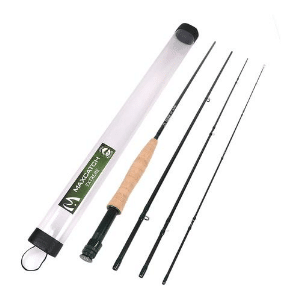 For those who are on an extreme budget, the Maxcatch Extreme has the best price tag of any other fly fishing rod. It is still made of high-quality graphite and comes equipped with a lifetime warranty, so you are still getting a good rod that can perform well. Also available in a wide variety of weights and lengths. this rod might be a little stiffer than more expensive rods but for the price, it really can not be beaten!
Kids Rods
Kids rods are made for younger anglers who can't quite handle the weight or length of other types of fishing rods. While the target species and the fishing environment is still a factor in choosing the right rod, kids rods are generally a great choice for almost everything as long as the child can comfortably use it. They also almost always come in combos and have a reel already with it. Here a few great options if you find yourself fishing with children!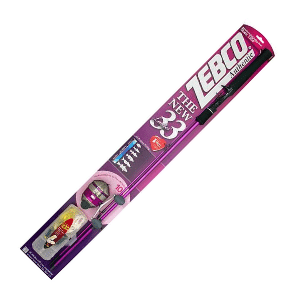 At over 5 feet long, this fishing rod and reel combo are one of the most popular choices for children. With an EVA grip, it can be comfortably used by both left and right-handed users. It comes pre-spooled and ready to go for the kid who is ready to hit the water!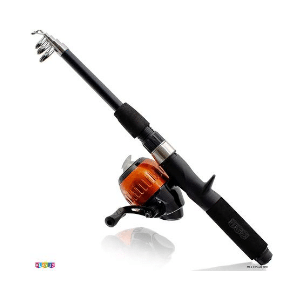 The perfect setup for both girls and boys. The Play22 is a complete fishing set that comes with everything a kid will need in order to start fishing. The actual rod is graphite and very durable, perfect for learning to fish. All of the extras make this one complete set that is well worth the money.
Final Thoughts
As you can see, there are many different types of fishing rods and each one will have its own specific uses and reels. Once you've determined the rod, you may want to consider different types of lurers you might choose. No matter what type of fishing rod you are using, finding the perfect fishing rod that suits your needs and your budget is what is important!