Surf fishing has been growing in popularity in recent years, and it is easy to see why. Who wouldn't love the beach and the sand while out enjoying a day of fishing at the same time? And even though surf fishing may seem very basic, you would be surprised at the different kinds of saltwater species that you could catch and even eat for dinner. In order to get the most amount of benefits from surf fishing, you must show up and be using the right equipment. This means heading to the beach with the right surf fishing rods and reels combo in order to catch fish. Surf fishing rod and reel combos will be specifically designed for this task and will provide plenty of settings and features that will help anglers maximize their time while out on the beach.
In order to help you be as successful as possible while out fishing on the beach, we have made a list of some of the best surf fishing rod and reel combos out on the market, with options from budget-friendly gear to some high-end options as well.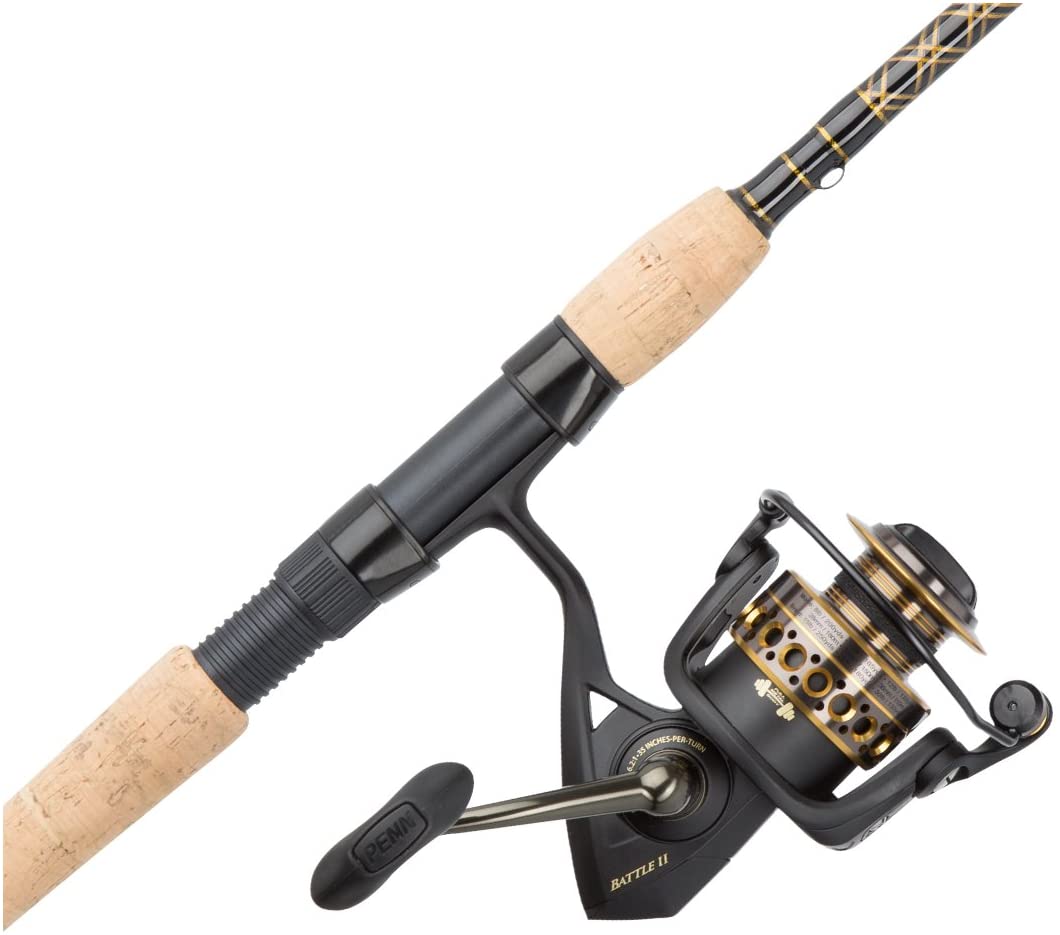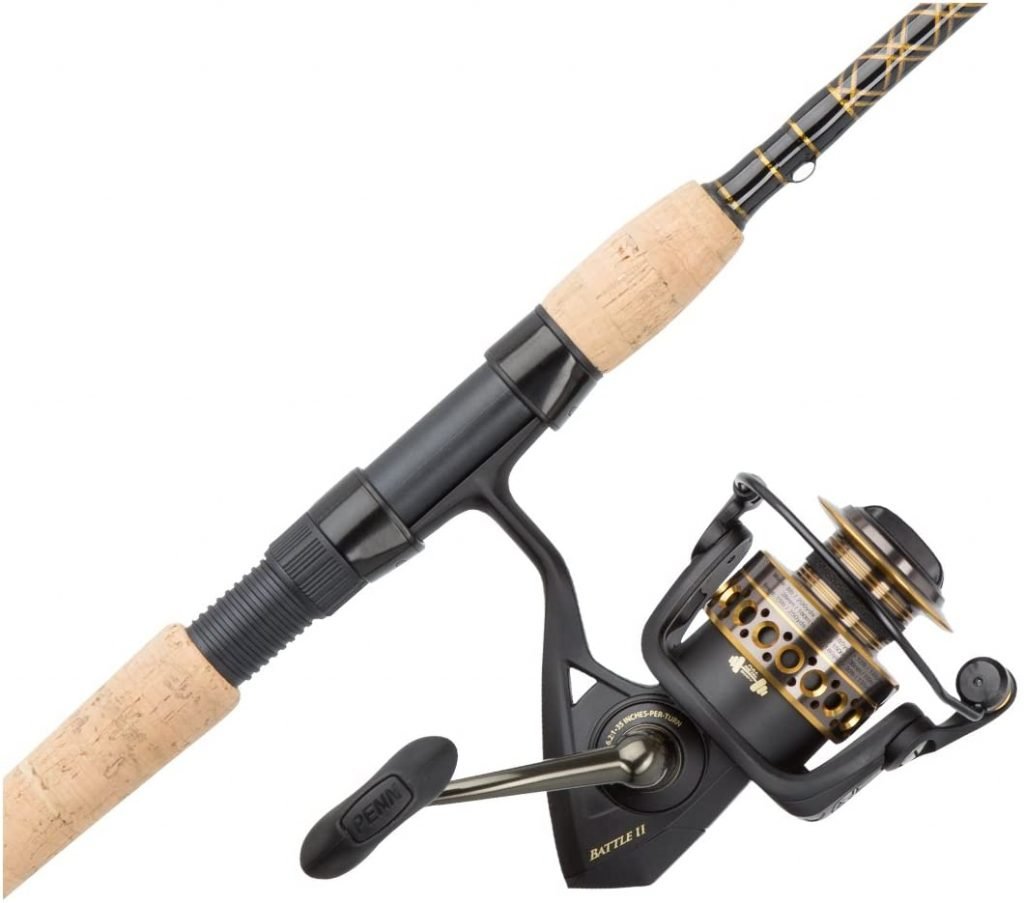 Penn is a very popular name in the fishing industry and has plenty of history, so their Battle II combo is a great product that lives up to its name. This rod and reel combo has an excellent ergonomic design that makes it comfortable to hold and use even in rough surf conditions. It has very high sensitivity and is very sturdy, making it a great combo for any surf fishing. The reel is very robust and has a full metal body, perfect for staying strong and resisting corrosion from the saltwater.
This combo also features line capacity rings, which are made to give an angler an idea of how much line is left to cast. It also has an anti-reverse bearing, graphite composite rod blank, and a variety of different rod lengths. Overall, the Penn Battle II combo is a great value for the money and will help any serious surf fishing angler. While it can be a little heavy, it is very sturdy and will last you for years.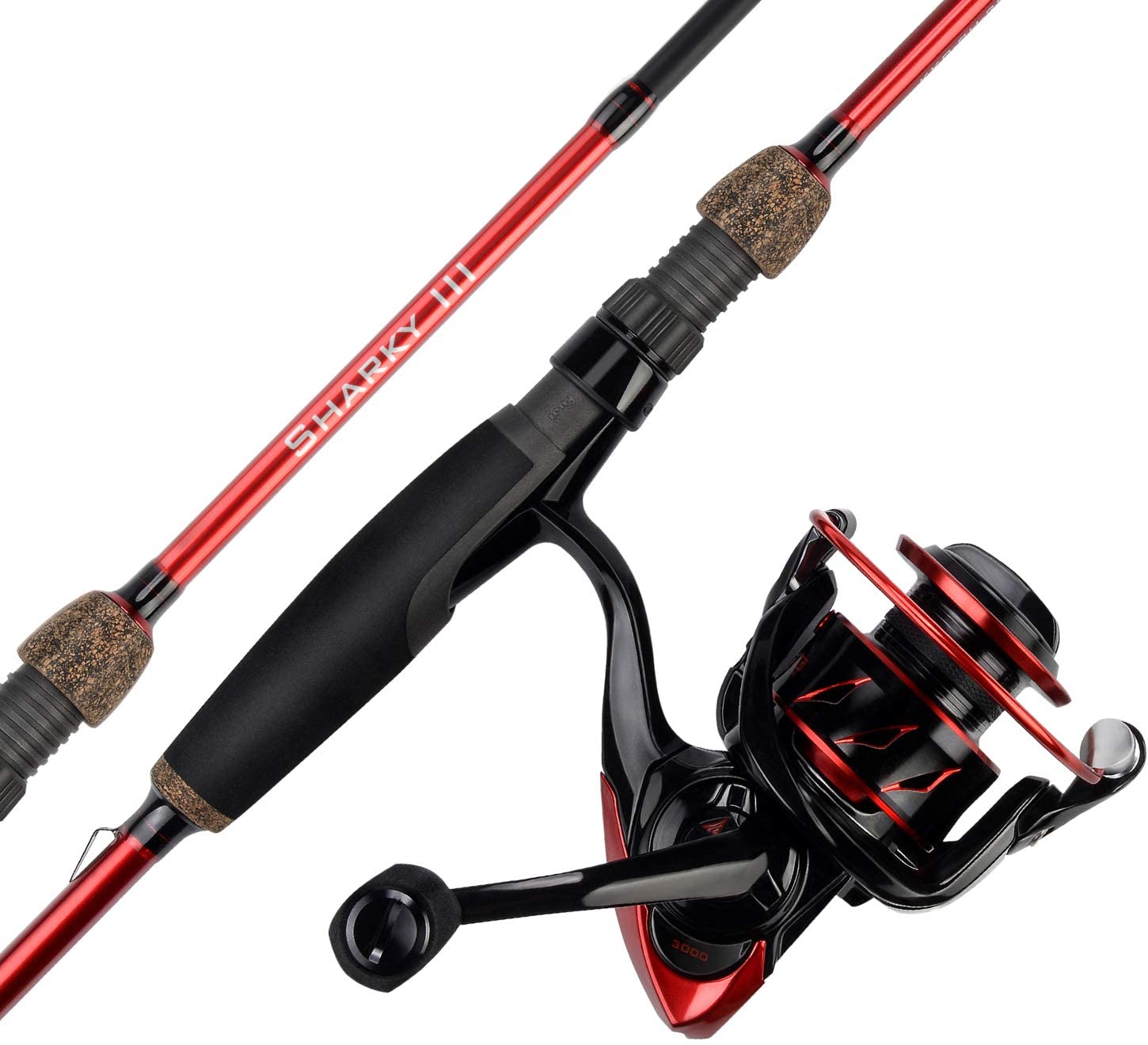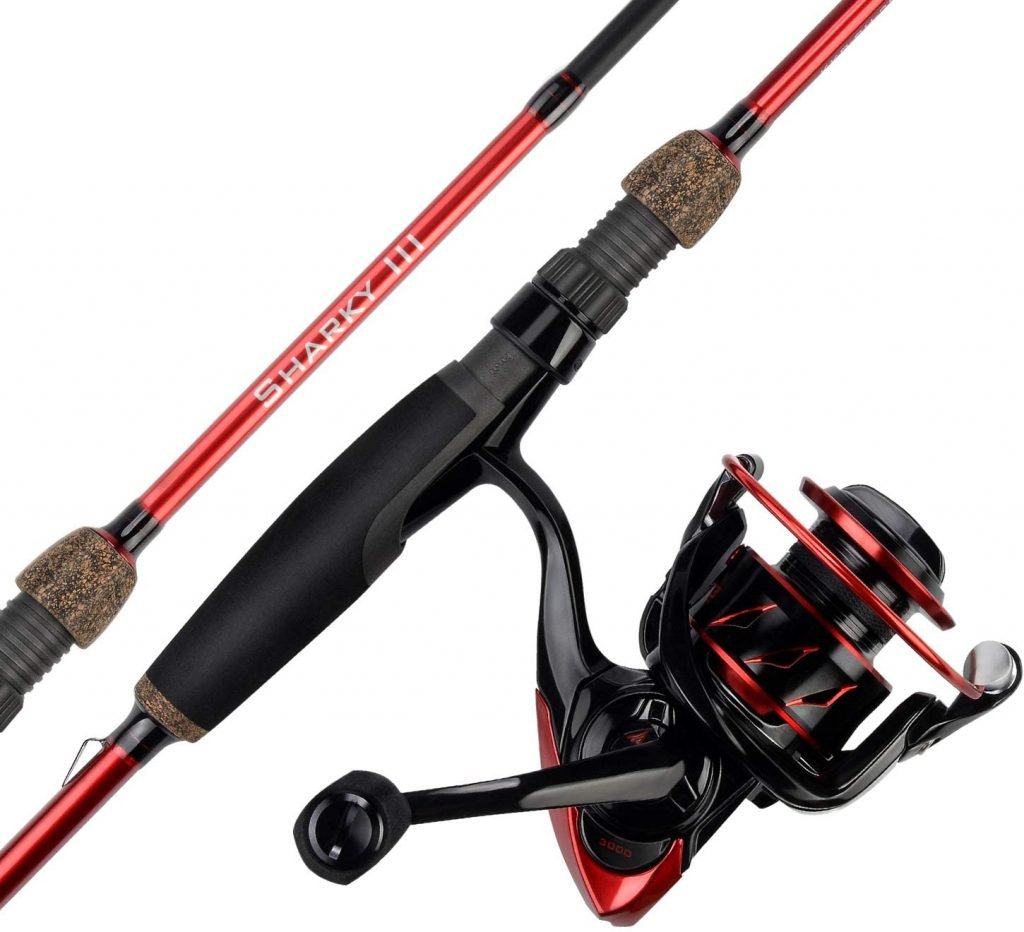 Combo has been out of stock, use alternate link for reel and add suggested rod. Click here.
KastKing is another popular brand in the fishing world, and its Sharky III combo speaks volumes about its stylish and budget-friendly products. This rod and reel combo has an excellent design, and it is both lightweight and durable. The rod is constructed of high-quality graphite, and you will get plenty of use and work out of it before any wear and tear starts to show. There are multiple rod lengths available. They range from 6 feet 6 inches to 9 feet. Giving you a variety to choose from depending on your needs. Anti-slip EVA grips will provide a great grip even in wet conditions, giving you a tight squeeze when it counts.
For the reel, its stainless steel ball bearings give you plenty of control over spool movement, and with that comes smoother casting and line retrieval. The reel sizes come in different options as well, depending on your pole size and needs. This is easily one of the most powerful surf fishing rods and reels combos out on the market. It is capable of handling saltwater fish species that weigh up to 40 pounds. With its powerful drag system, the KastKing Sharky III Spinning combo is easily one of the best products out on the market today. Thanks to its many different features, this is definitely one that is worth checking out!


While not as popular as KastKing or Penn, Okuma still offers some amazing products at an excellent price. One of these products is a rod and reel combo that is specially made for surf fishing, the Tundra surf rod and reel combo. It is very durable, and the rod is made of a fiberglass blank. This makes it very strong, which helps when fighting strong ocean fish. The rod is padded with EVA foam and gives you a comfortable grip. With a length of around 10 feet, this rod and reel can cover a very large area in no time.
This surf fishing rod and reel combo has a reel that is made of a corrosion-resistant graphite material, giving the rod more longevity and lifetime. This combo does have a few downsides, such as only having a singular 1BB steel bearing drive. While maybe not as nice or as fancy as our other options on our list, the Okuma Tundra Surf is a great option that will not break your bank.
Last but certainly not least we have a great product from Ugly Stik. This product is designed for corrosive saltwater use and is one of the most durable combos that money can buy. The two-piece spinning rod stands at seven feet and is great for mid-range fishing. It is made of a graphite blank with a fiberglass wrap. This keeps it lightweight and gives it some amazing durability.
Just like the other surf fishing rods, the grips have comfortable EVA grips for anglers. It comes pre-spooled with a 14lb line, although you might want to change that out. This surf fishing rod and reel combo is the perfect choice for both beginners and experienced anglers alike. It even comes with a great warranty should you happen to actually break this rod or reel. Although that is extremely unlikely!
Final Thoughts
Surf fishing can be a lot of fun. However, it can be a challenge without the proper gear and the proper technique.
If you are just getting started, we highly recommend Randy Meyers – Guide.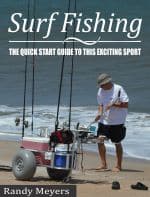 Anyone of these fishing combos can be used to help bridge the challenge of surf fishing gap. You will see a lot more success on the beach if you decide to use one of them. Equipped with the proper surf fishing rods and reels combo, you can confidently catch whatever it is that you are after!