Whether you are making a quick trip to your local pond for a little break or heading out on a week-long fishing adventure in the middle of nowhere, you will need to bring all of the necessary gear and keep it organized. A good tackle box will not only keep all of your gear right at your fingertips when you need it most, but it will also keep you from losing anything and carry it all comfortably. Let's take a look at the best fishing tackle boxes that suit your fishing needs.
So what tackle box is the best to buy? With so many different options available, how do you know which ones are going to be the best for you and which ones are going to break when you need them most? Luckily we have made a shortlist of some of the best tackle boxes that money can buy, so your next fishing trip you will not only have all the gear that you need, but you might just receive plenty of compliments on your newest piece of gear!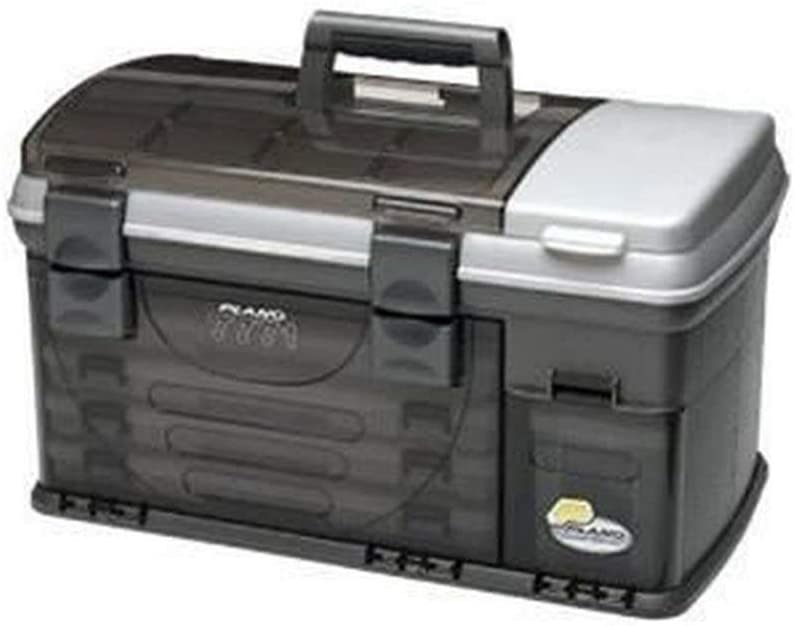 This is one of the largest on our best fishing tackle box list, but also one of the most well built. It can easily fit every piece of gear that you want to put in it and keeps it all organized thanks to its ability to use separate storage trays on the bottom. It also has a quick access top storage area to keep all the gear that you might use the most or need quick access to.
If you are looking for a one size fits all tackle box that can carry everything and do just about anything, then the Plano 7771 might just be the perfect choice for you. Just be warned, when this large tackle box is filled up with all of your fishing gear, it might get a little heavy to carry around!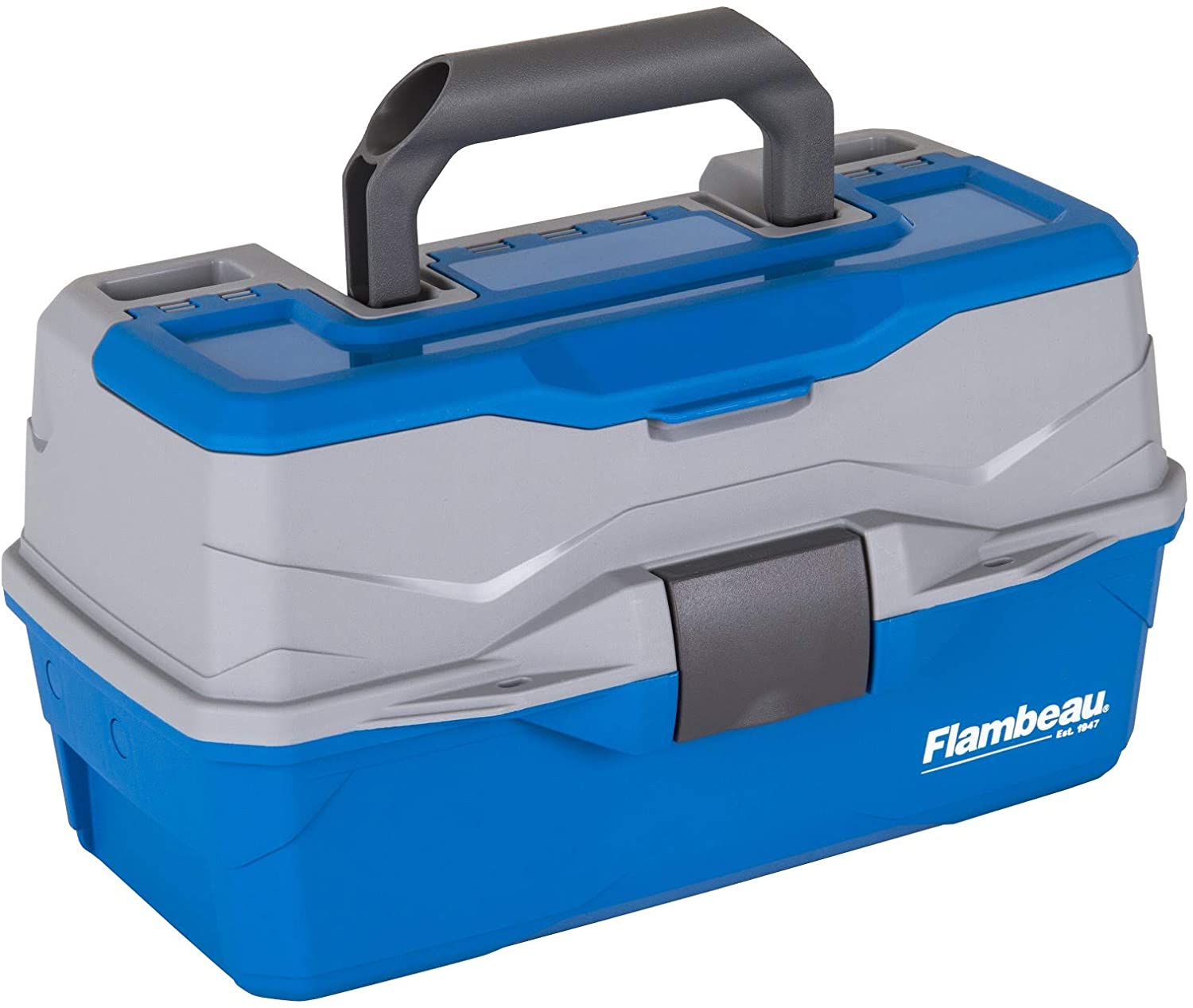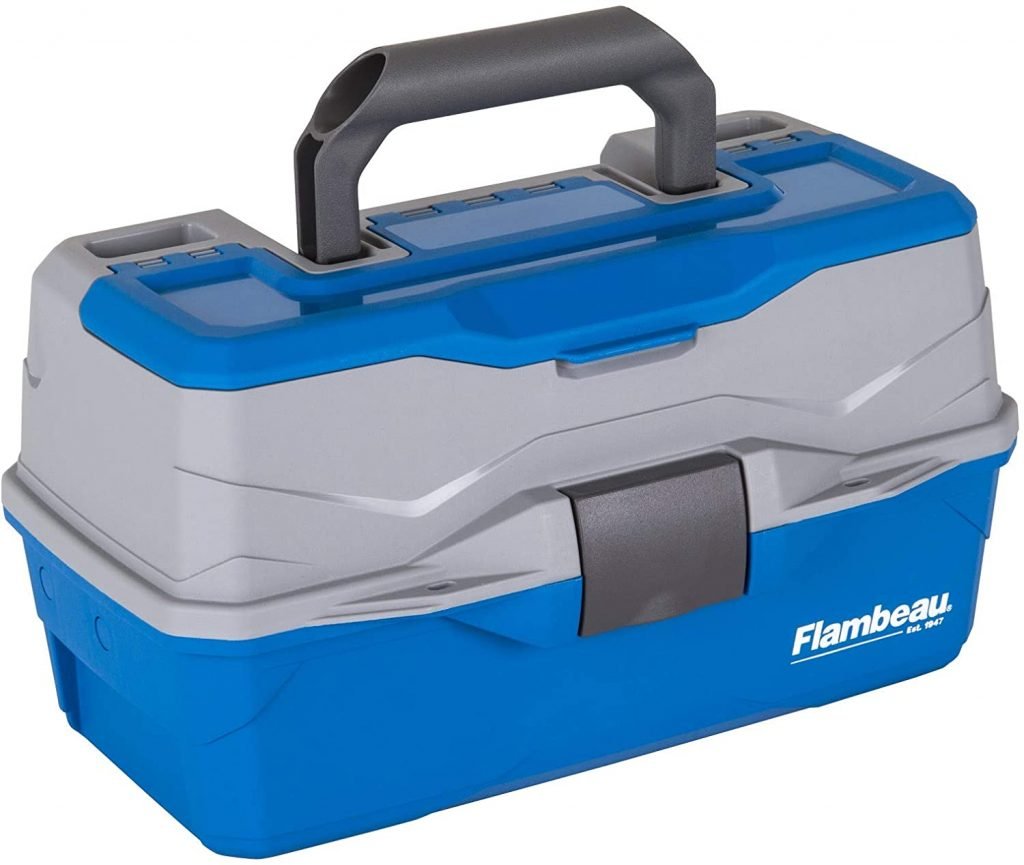 When most people think of a tackle box, they think of a classic design like the Flambeau Outdoors 6382. The two tray design provides an easy way of accessing all of your organized tackle and tools, while the 15 different compartments have removable dividers to give you a custom way of organizing everything. A flip-top compartment on top gives you a place to put items for quick and easy access without opening the entire box.
Made with an oil-resistant resin construction, this tackle box will stay clean and strong even after a ton of use. It is no surprise that it is made in the USA, and will last you for years. While it is a little on the small side, especially when compared to the Plano, it is very lightweight and is the perfect option for anglers who have their gear dialed in and just want the easiest, most convenient way to carry everything.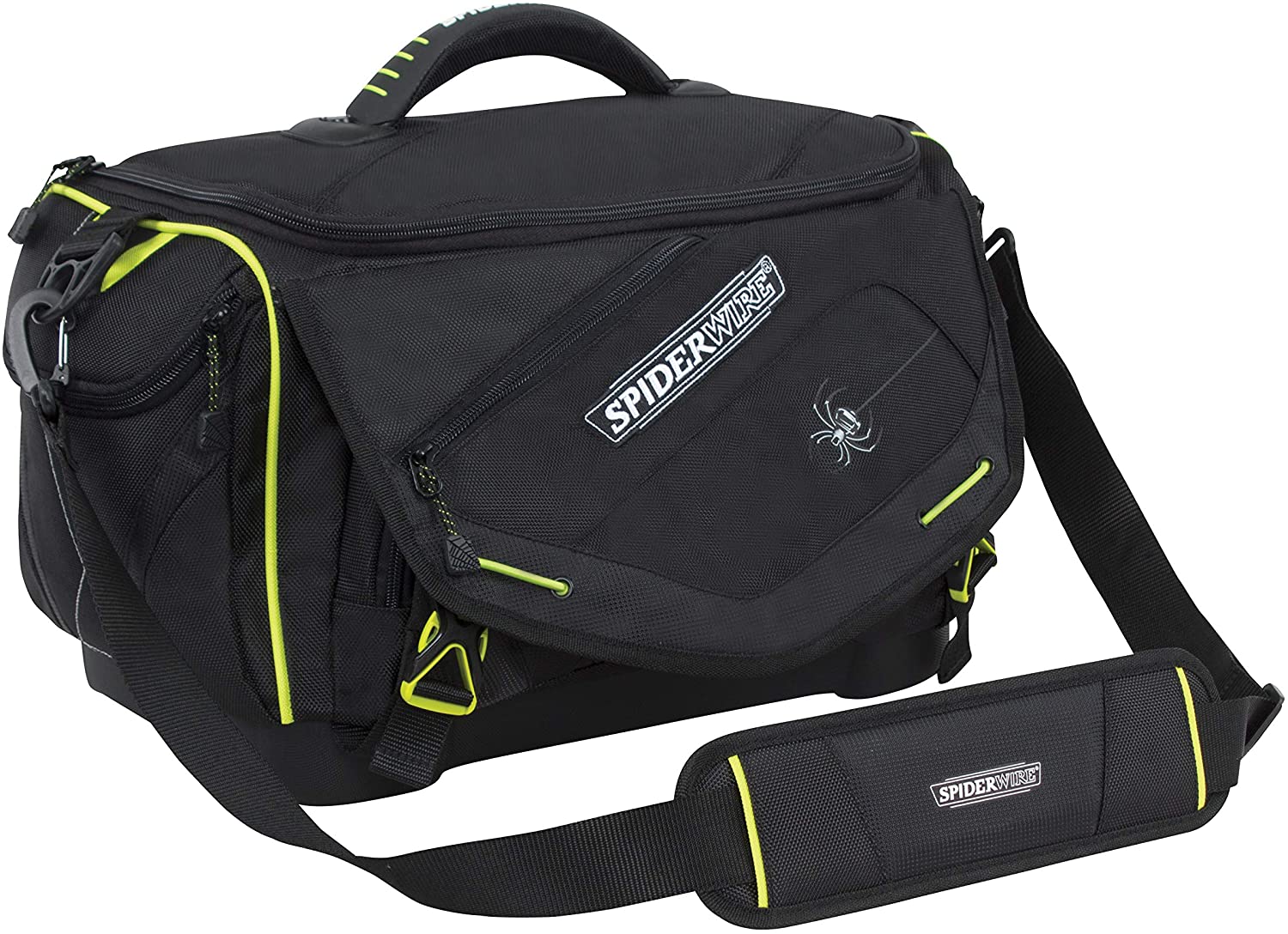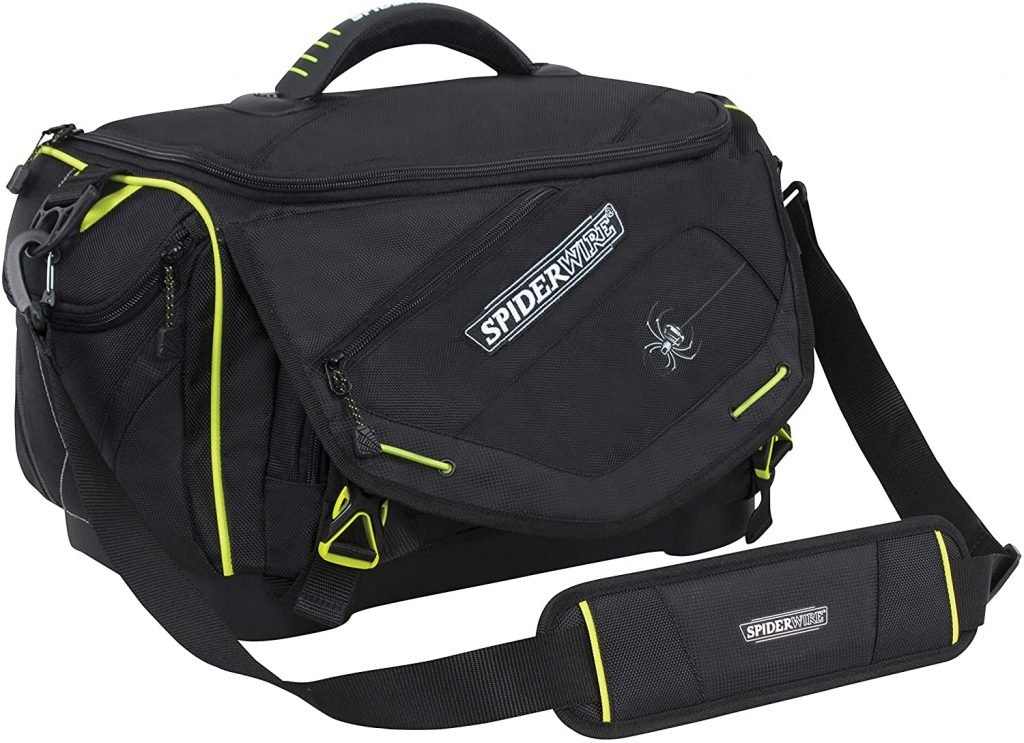 For anglers who are constantly on the move or traveling between fishing locations, a tackle box that is mobile is super important. The Spiderwire Wolf tackle box is a great choice for this, specifically designed to not only be comfortable to carry and move around all day but carry a ton of tackle and gear despite its medium size.
Some might shy away from a polyester style tackle box, but it is made with a durable 1680 denier that can take a beating. Add in the waterproof, skid-resistant molded bottom, and this tackle box can go anywhere you go and do it with ease. There are two fishing line dispensers on each side, and it is clear to see that this tackle box is designed from the bottom up to be everything an angler could need while out fishing.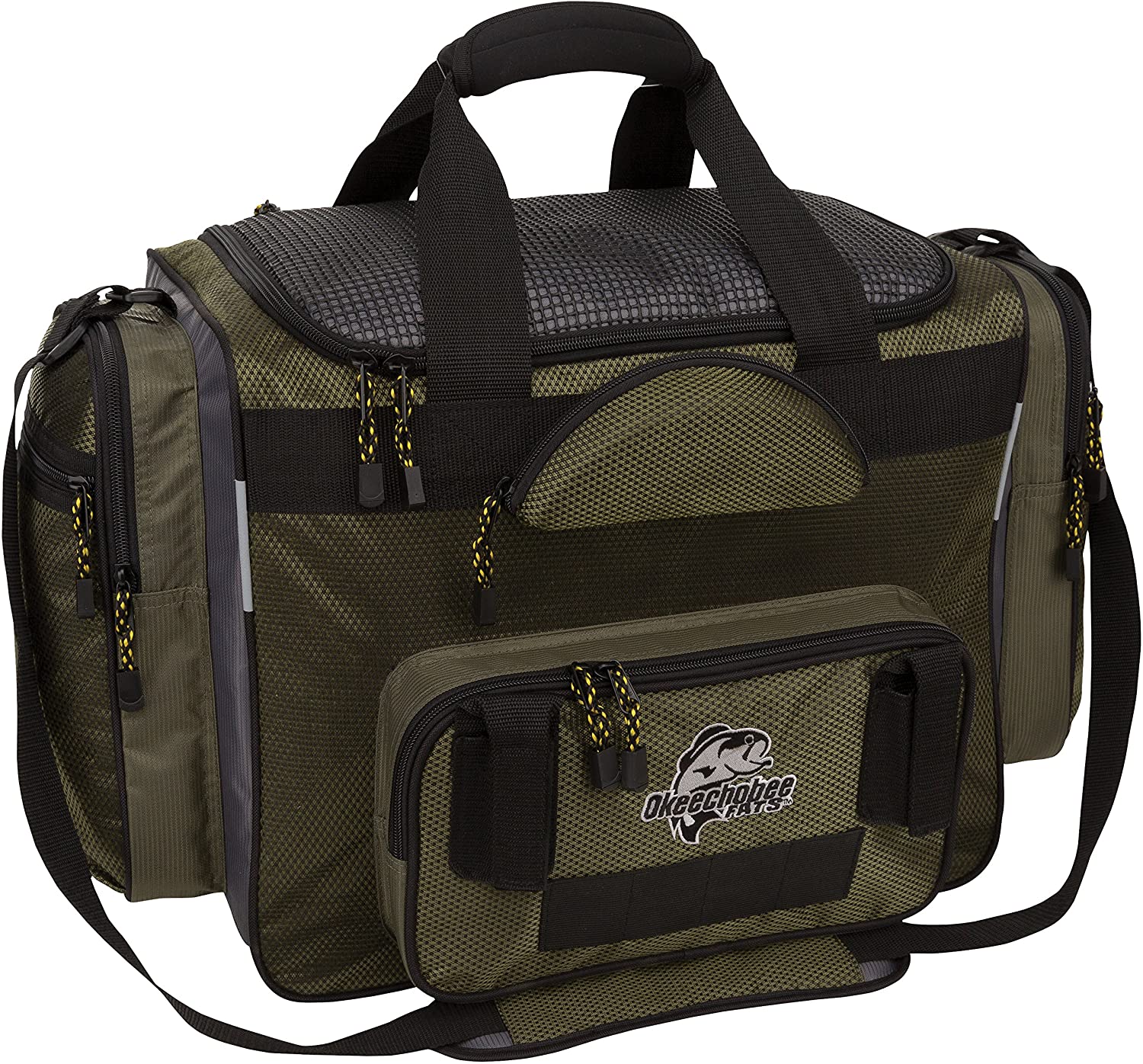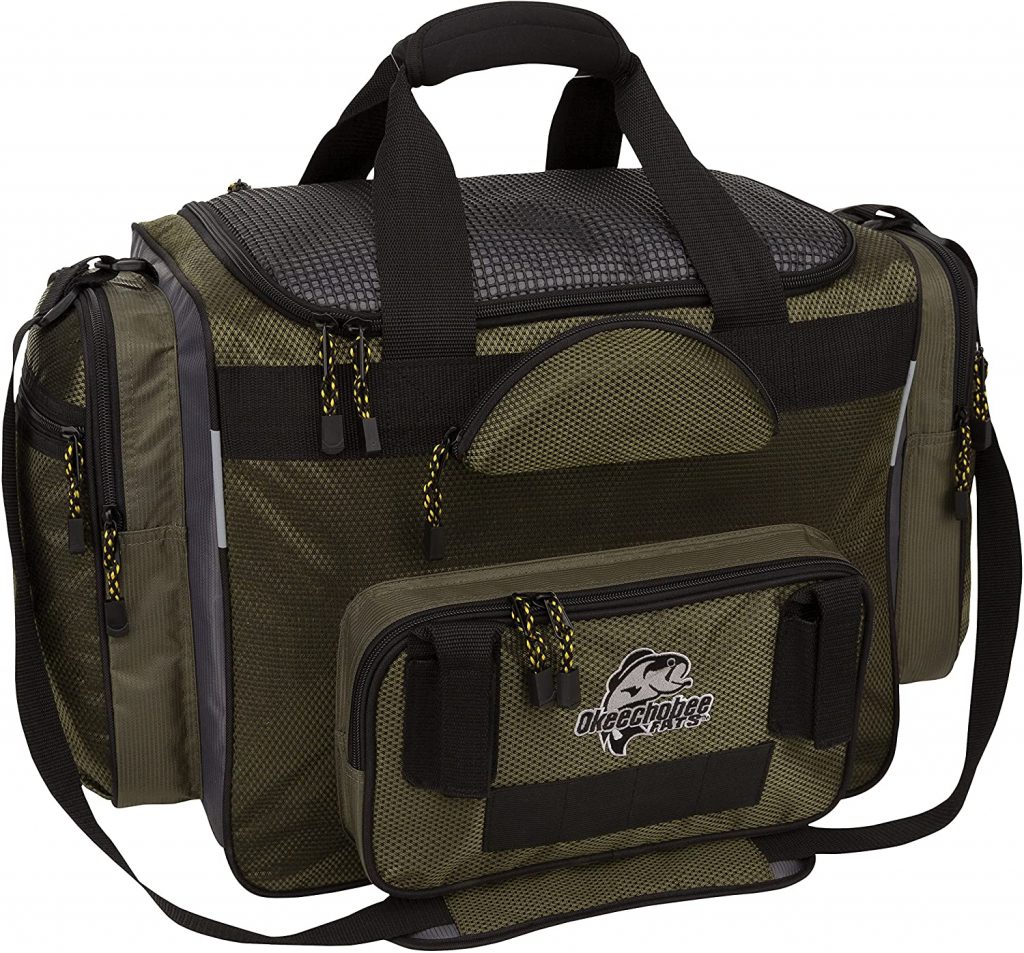 A soft bag tackle box, the Okeechobee Fats Fisherman Deluxe is one of the most comfortable options for lugging fishing tackle around, whether you use the handles or the padded shoulder strap. A sure-grip bottom ensures it stays in place whenever you set it down, and it is big enough to carry around almost anything you could need that is fishing related.
This bag has a sunglasses compartment and a front pocket to allow you to carry non-fishing gear, and overall this bag comes in at a great price for the value that you are getting. This stylish bag is at home whether it is on the lake, at the pier, or in a boat, and you will never have to worry about having everything that you need.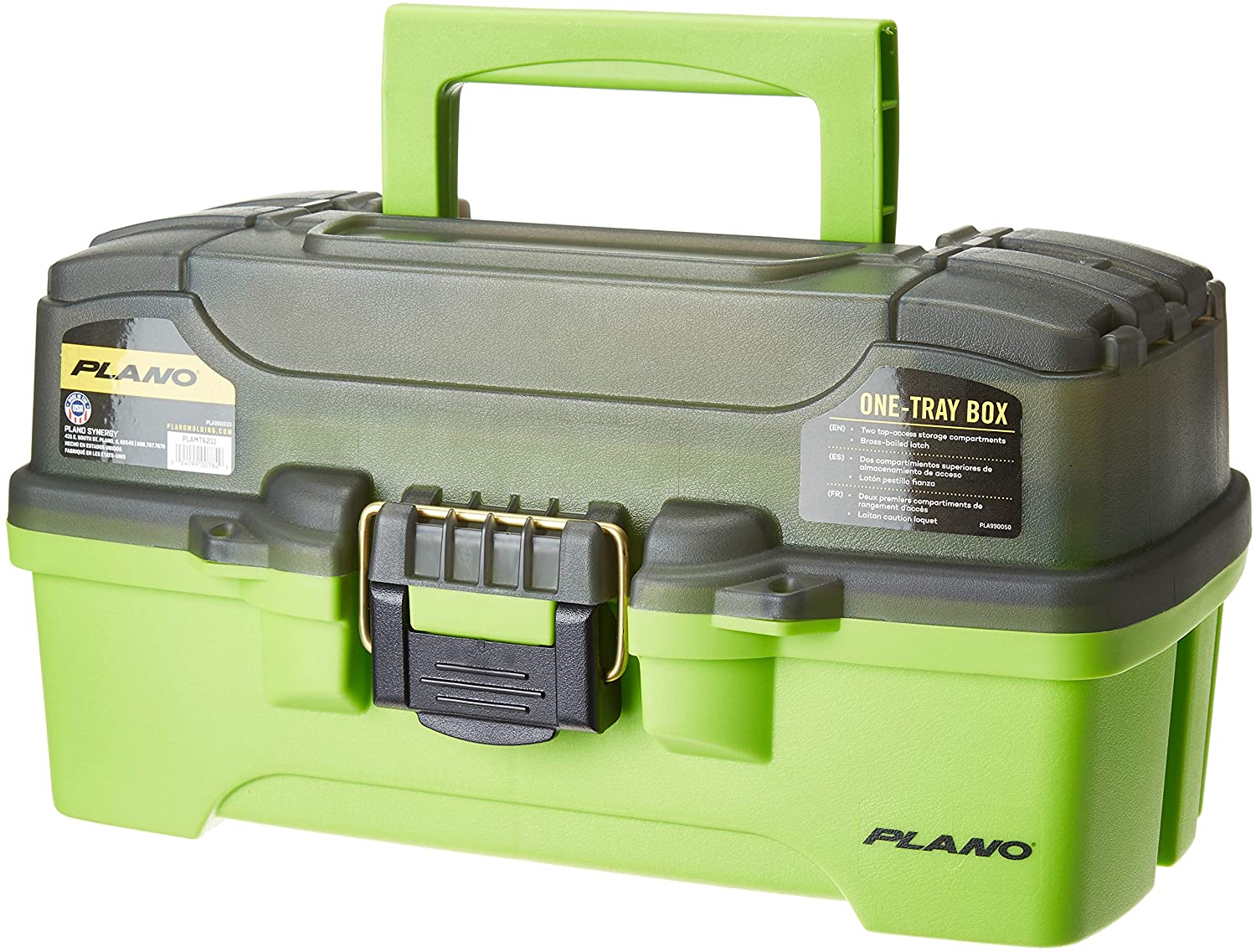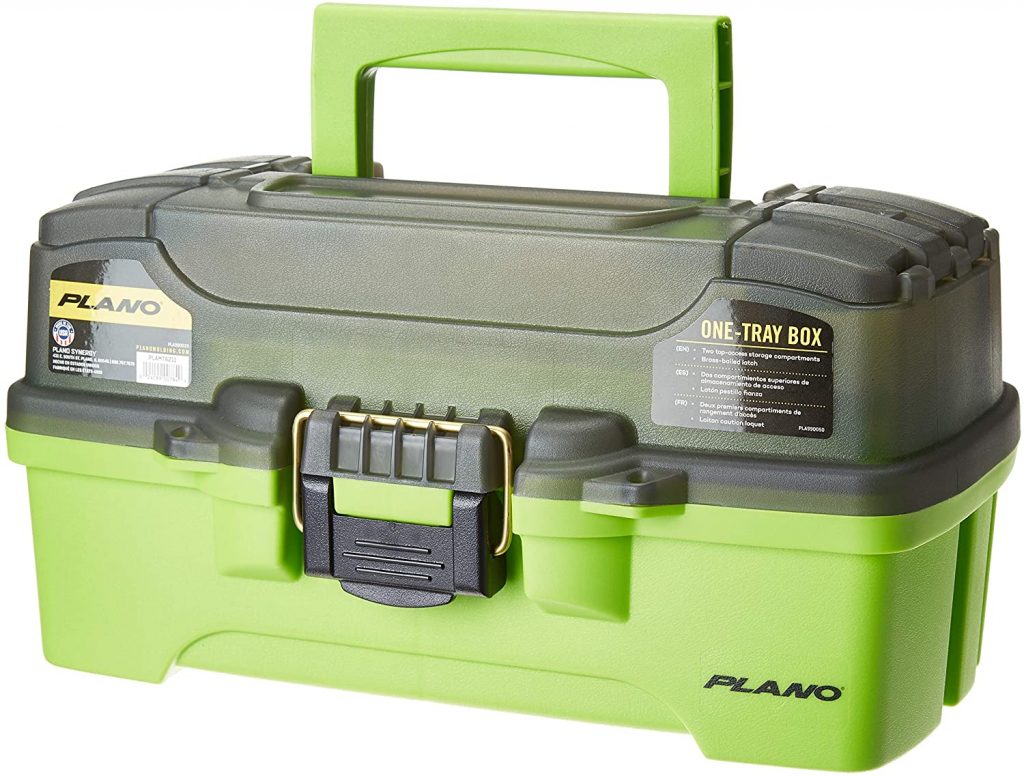 The classic Plano Molding tackle box is one of the most iconic and popular designs in the fishing world. There is a reason it is still popular today. This is one of the most affordable and simplest options that you can find, but it will have everything you need and nothing that you don't. The simpler a box is, the easier it will be to organize and access your gear!
For anglers who want a classic, lightweight design, there are few better options than this. Made in the USA and featuring over 30 different compartments, this tackle box can be the perfect option for beginners all the way up to advanced anglers who want a tackle box that will last them their lifetime.
Final Thoughts
Many people would probably consider a tackle box to be the least important piece of fishing gear that you could have. In reality, it might be one of the most important, after the right rod and reel. Without a quality tackle box, you could lose or damage your tackle. You might tire of carrying around a heavy or uncomfortable box, and you need the best fishing tackle box that will fit all of your gear. All of these options are a great way to have an amazing tackle box and never worry about it ever again!