Many anglers all over the world use many different pieces of gear in order to help them catch fish. One of these things is a solid pair of gloves. Why wear fishing gloves? They can provide some protection against the elements like the wind and cold, allowing you to fish more comfortably. They can also help protect your hands from cuts, scrapes, and pokes due to fishing lines or spiny fish.
There are many fishing different styles, designs, and brands of fishing gloves out on the market. Because of this, it can sometimes be a little challenging to know which ones would be best to buy and use. Do not worry, however, since we have you covered! Let's go over a few of the best fishing gloves that you can get, and why you might want to purchase them.
Best Ice Fishing Gloves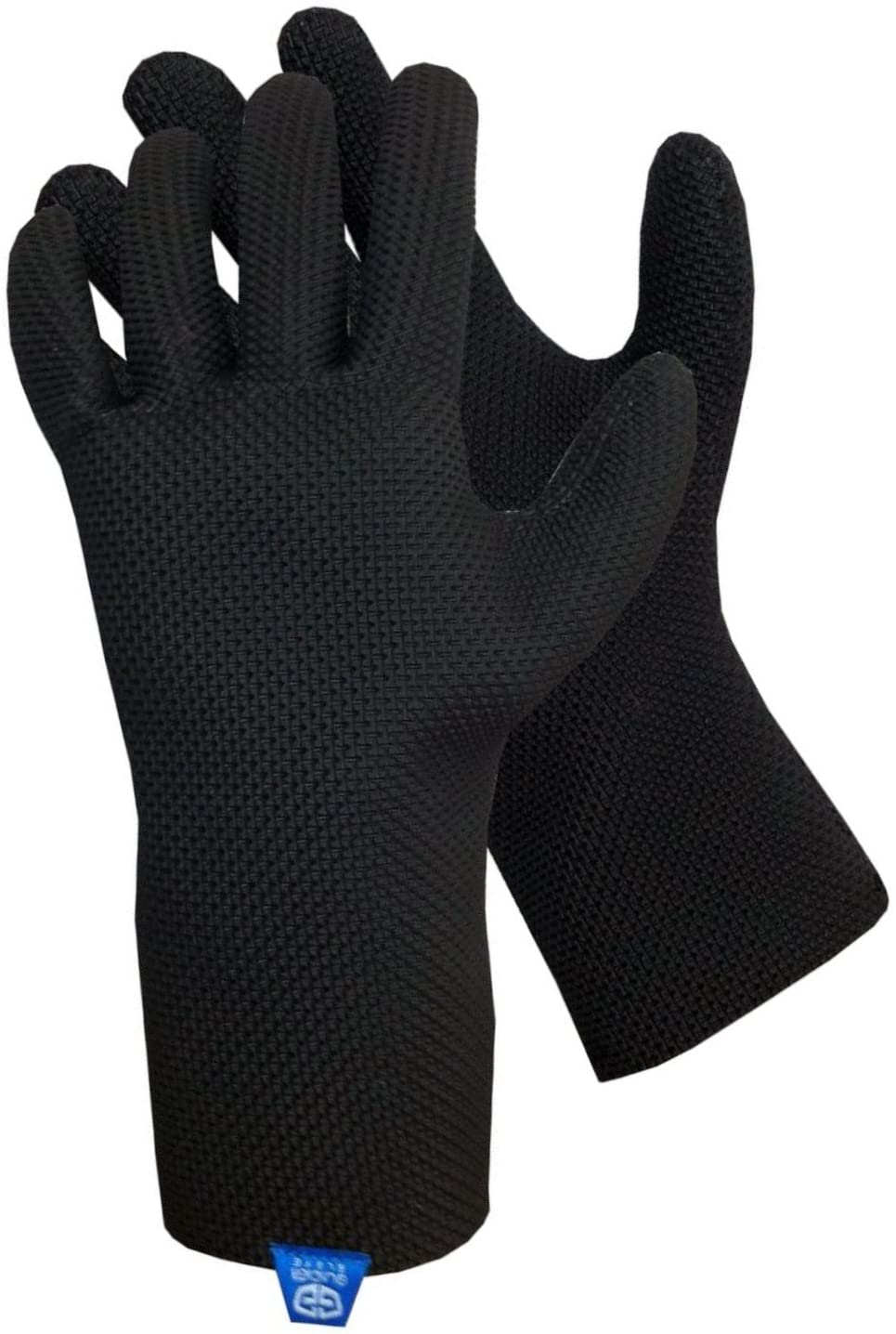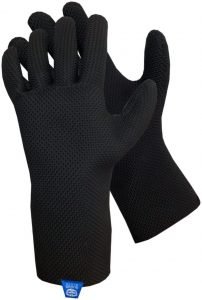 For anglers who are fishing in colder weather (especially those who are ice fishing), there are few gloves that can stack up to the Glacier Glove Ice Bay fishing glove. These gloves are made of neoprene with a warm fleece lining to give you plenty of warmth on those cold days. They are completely waterproof, which means the cold water will have no effect on your hands when they get wet.
These gloves are surprisingly durable, and have even been double stitched and glued to ensure that they hold up to even the harshest of elements. The outer shell is even textured to ensure that you have a good grip when grabbing onto things, even fish! For cold-weather gloves, the Ice Bay fishing gloves are a great option and hard to beat.
Fingerless Fishing Gloves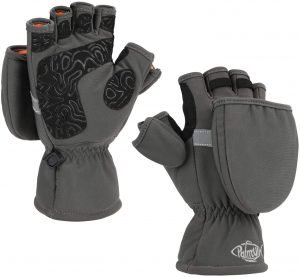 Made specifically for ice fishing and the cold, the Palmyth gloves are a convertible mitten that will keep your hands warm but convert quickly to fingerless gloves thanks to some magnets. This gives you greater mobility when you need it, but plenty of warmth when desired. The inside of the gloves is insulated with 40 grams of Thinsulate and fleece, making sure they are some of the warmest gloves you have ever used!
With excellent ergonomics and good durability, these gloves also have a reflective strip across the backs that will give them greater visibility at night. When fishing the short, dark days of winter, these gloves are a must! The price tag is not that bad either, as you are getting plenty of quality for what you are paying.
Best Value Fishing Gloves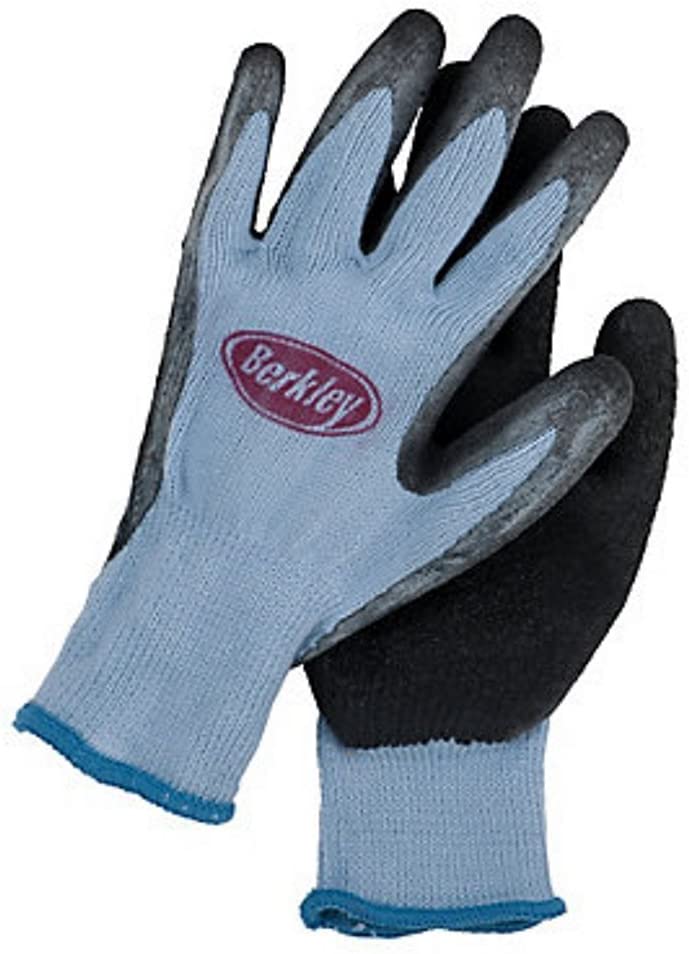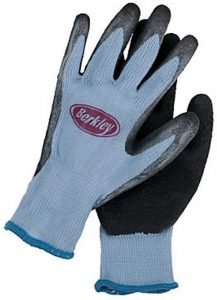 For anglers that are on a tight budget, there is no better option than the Berkley fishing gloves. These gloves are about the most inexpensive on the market but still provide you with the protection and grip that you need. The coated gloves have a textured grip to help hold on to your fishing rod or a slippery fish. They will also protect your hands from regular fishing hazards, like cuts or line burns.
These gloves are not waterproof, but they are machine washable. They will not keep your hands warm in cold weather and are mostly designed to be used in warmer climates. Still, if you are on a budget and just need a simple pair of gloves to protect your hands and provide a better grip, the Berkley fishing gloves cannot be beaten!
Fishing Sun Gloves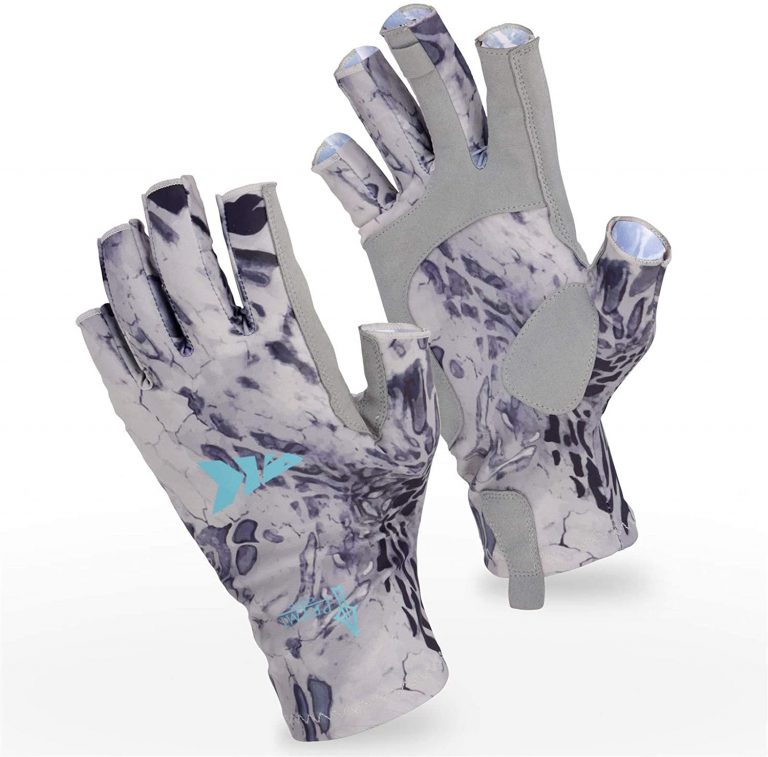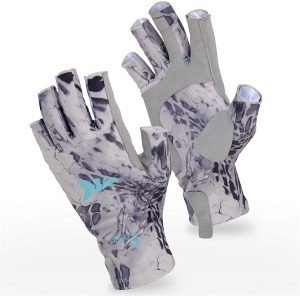 Speaking of warmer weather, there are many gloves designed to protect you from the sun while giving you grip and hazard protection. Some of the best are the KastKing Sol Armis Sun Gloves. These special gloves will give you SPF 50 protection, as well as UPF 50 protection. If you are worried about getting too hot to wear gloves, they are made of a microfiber material that is ultra-breathable to keep you cool and comfortable all day long.
The Sol Armis sun gloves are machine washable and have a textured grip to help you hold on to anything you need to. They are lightweight and great for a sunny day out on the water. While they are not suited for colder weather, they could be an excellent option to give you some hand protection and extra grip when fishing on warm to moderate days.
Best Cold Weather Fishing Gloves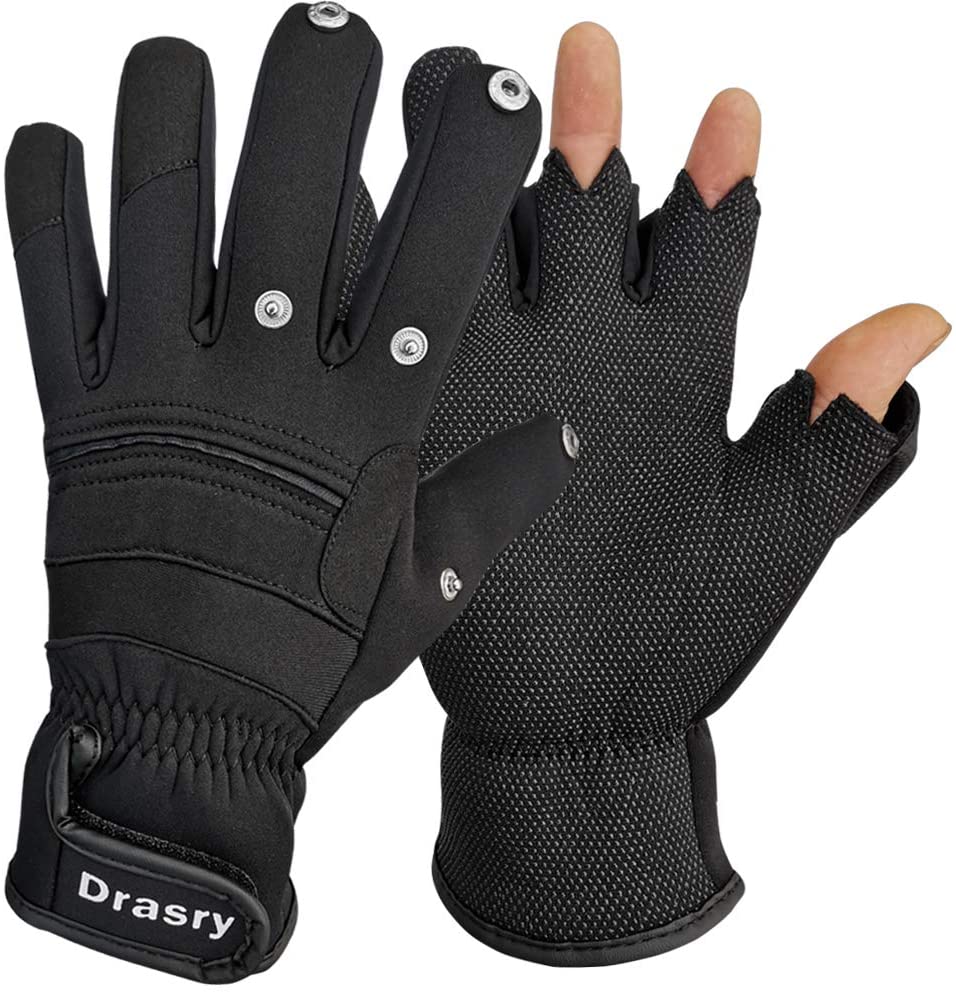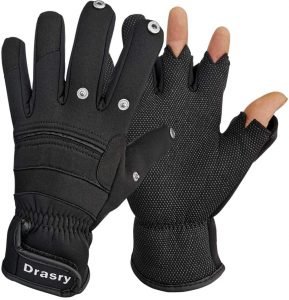 Last but not least, we have a very unique style of fishing glove. The Drasry neoprene gloves are designed for cold weather and will keep you comfortable regardless of the temperature. What makes them unique is their finger-style cutouts. They allow you to expose three of your fingertips without exposing the entire hand or finger to the cold weather or other elements. This is great when you need a solid touch but don't want to go with fingerless gloves.
Made of great materials and completely waterproof. These neoprene gloves will help protect your hands from scratches and cuts while also being resistant to the cold wind. A silicone grip texture will ensure an excellent grip no matter what. If you do not mind something a little different, these gloves are an amazing choice!
Final Thoughts
Most anglers will not consider a pair of fishing gloves as a necessity on their fishing trip. If you think about it, however, fishing gloves are one of the most important things that you can bring. They can keep your hands plenty warm or cool while also providing protection and grip. All of these options are popular choices, and will no doubt help you step up your fishing game on your next outdoor adventure!