Some of the best fishing is found at night when the fish are much more active. There is a lot of opportunity and excitement that comes with this type of fishing, although it can be a little difficult at times. The unknown of what is out in the dark can be exciting and add a lot of adventure to a fishing trip. Night fishing is especially popular during the summer months when nighttime weather can be much more pleasant. So what's the best way to fish at night? You will need some sort of light source in order to see properly. Good lanterns and lights for night fishing can be invaluable during these outings, but you want to make sure you get a quality torch. Let's take a look at some of the best lanterns and lights for night fishing!
The Best Fishing Lantern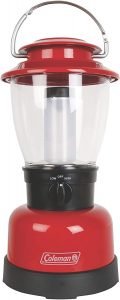 A Coleman lantern is one of the most iconic light sources for fishing and outdoor activities that you can find. This LED lantern is the perfect choice for fishing, as it is water-resistant and up to 190 lumens in brightness. The LED lights make sure it is plenty bright and allows this lantern to have a long battery life of up to 122 hours when it has a full charge. It can be run on batteries or a rechargeable battery cartridge. This lantern has a classic look and feels, just like traditional gas or oil-powered lanterns. Overall, this lantern comes in at a great price and will be more than enough for just about any fishing trip that you have!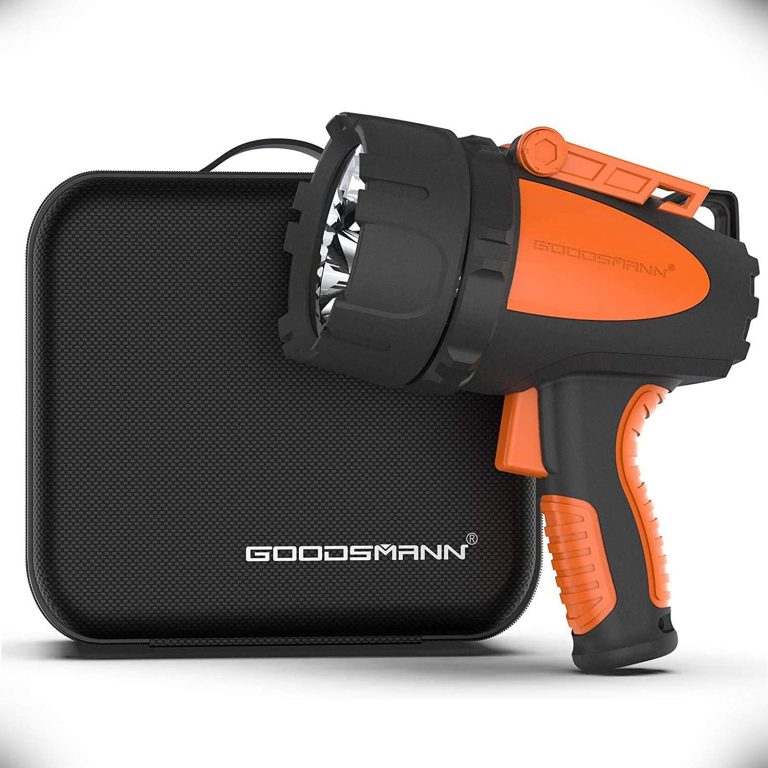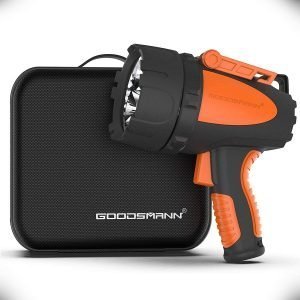 A good fishing light source should be waterproof, and the Goodsmann spotlight fits this bill. Not only will it survive a spill into the water, but it is also impact resistant in case you drop it on the ground. The best part about this light? It floats in the water, so you don't have to worry about losing it. It has three different light modes to best fit your needs and wants while out on the water. This spotlight will last around 20 hours when it is fully charged, perfect for an entire night of fishing. While it has a handle that you can use to hold it, it also features a stand so that you can use it by yourself or if your hands are full.
The Best Fishing Lantern & Light Combo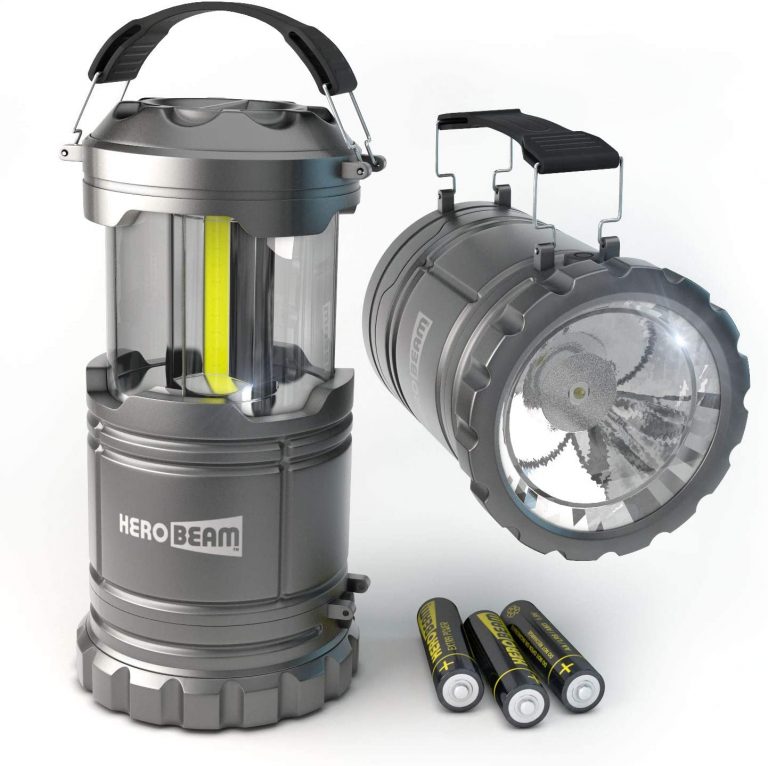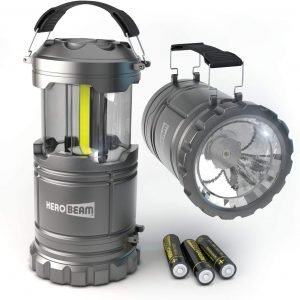 The HeroBeam LED lantern is a newer offering on the market than others here on our list, but it has a well-deserved spot when it comes to nighttime fishing. This lantern uses the latest technology in order to give you brighter lights than older LED lights. It is also incredibly durable and sturdy and will stand up to anything that you can throw at it. Both lightweight and compact, you can carry it around anywhere and set it down wherever it is needed. It runs on AA batteries and even comes with a 5-year limited warranty that you do not see that often with things like lanterns. This is a great choice if you are looking for a new lantern that is cutting edge!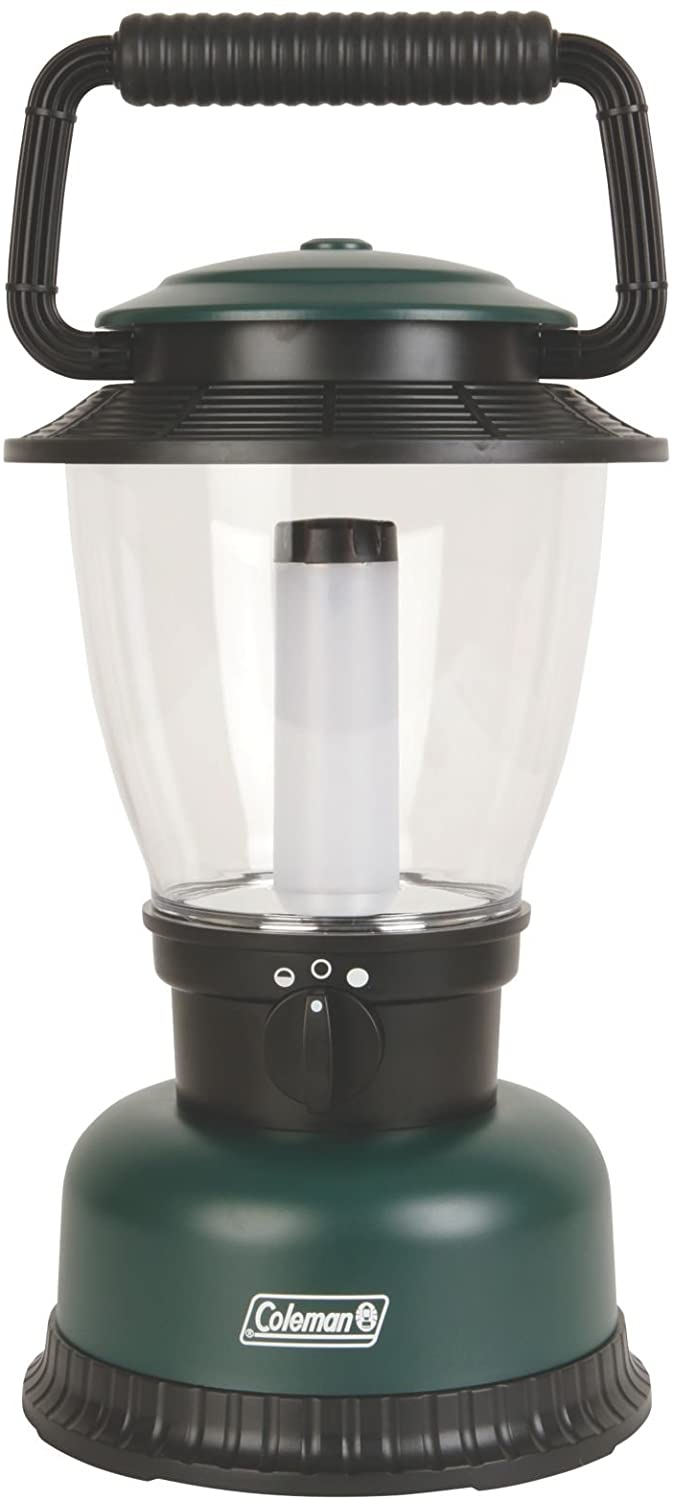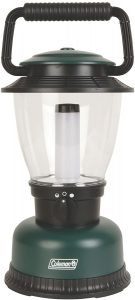 Another offering from Coleman, the CPX is an LED lantern that is one of the most durable lanterns on the market. Of course, it is waterproof and gives off 700 lumens of light. This is incredibly light for a lantern powered by batteries. It takes four D batteries, which makes it a little heavier than others here on our list but it is still plenty light enough to take out fishing. With a fully charged battery, it will give you around six to eight hours of light. With its impact-resistant shell and waterproof properties, it is near impossible to get this lantern to stop working.
The Best Fishing Light for Night Fishing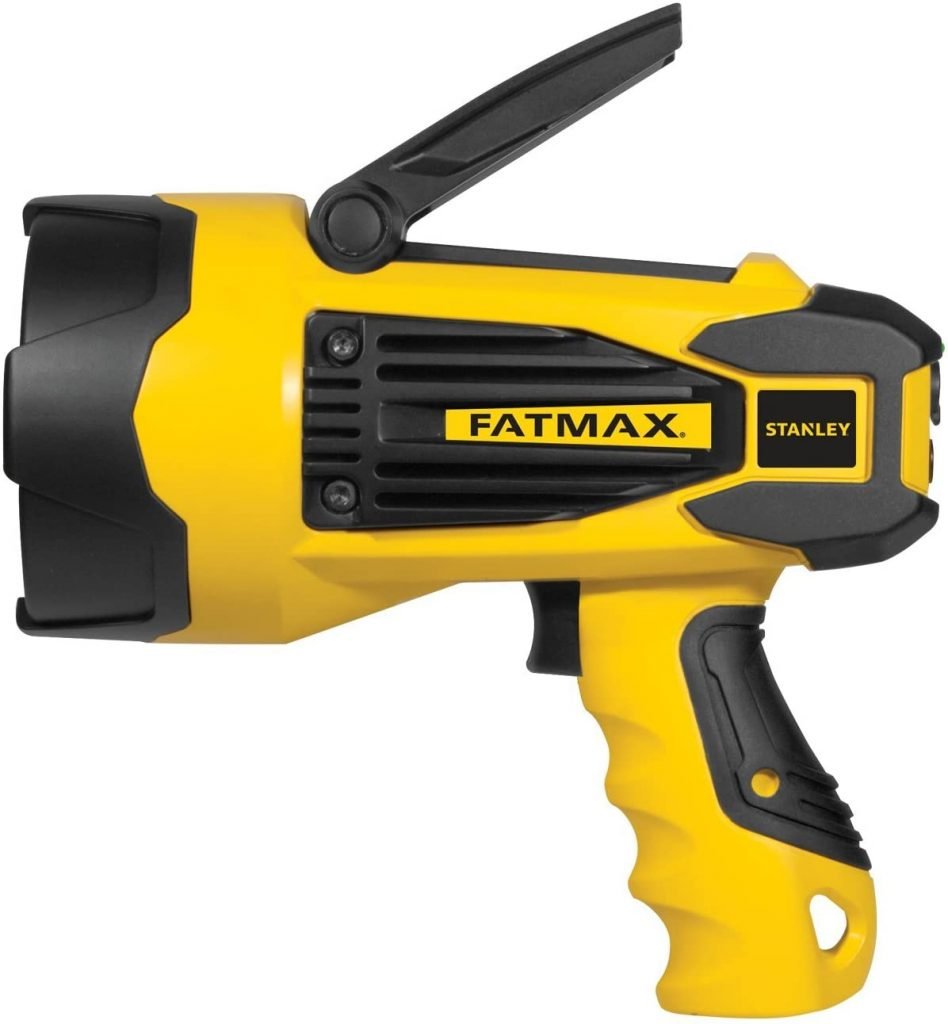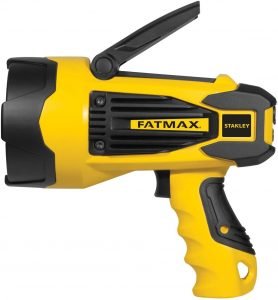 Another handheld spotlight, the Stanley Fatmax is very well built and looks great too. This light is one of the brightest on our list and can give you up to 2200 lumens. The lithium battery will give you 7 hours of battery life while fishing, so while it is one of the brightest, it also has one of the lower battery lives. This spotlight also features a locking mechanism on the trigger and a small stand in order to give you the ability to use it hands-free. If you are looking for the most durable and rugged source of light on our list, this is the one for you. Because of its shorter battery life, it is not ideal for all-nighters, but great for half the night or a few hour's worths of fishing at night.
Lanterns and Lights for Night Fishing – Final Thoughts
Fishing at night can be a lot of fun and provide a unique opportunity to catch fish that are only active in the dark. The nighttime can be a little challenging due to the lack of sunlight, so a lantern or spotlight like these on our list can become invaluable. Be sure to pick yourself up one of these light sources before your next night's fishing trip, and you will be amazed at just how much help it can be!