Unless you happen to live right next to your favorite fishing location, you most likely have to commute like the rest of us to our favorite fishing spots. When driving to a fishing spot, you are also probably going to need an efficient way of transporting all of your gear as you make the trip. This is where roof rack fishing rod holders can be a lifesaver.
There are plenty of different options out on the market today for these rod holders. The best roof rack rod holders will be those that are tough, durable, and affordable. They must also work and perform properly and efficiently. Many are designed differently to accommodate different needs, styles, and types of fishing rods. Because of this, finding the right one can be a little overwhelming.
Don't worry, however, because we have compiled a list of some of the best fishing rod holders for your car or truck. But first, there are few things that you might want to consider before purchasing one, such as:
Installation
Fit
Usability
Durability
Price Tag
Consider each of these points as you look through these options, as everyone will want and need something a little different!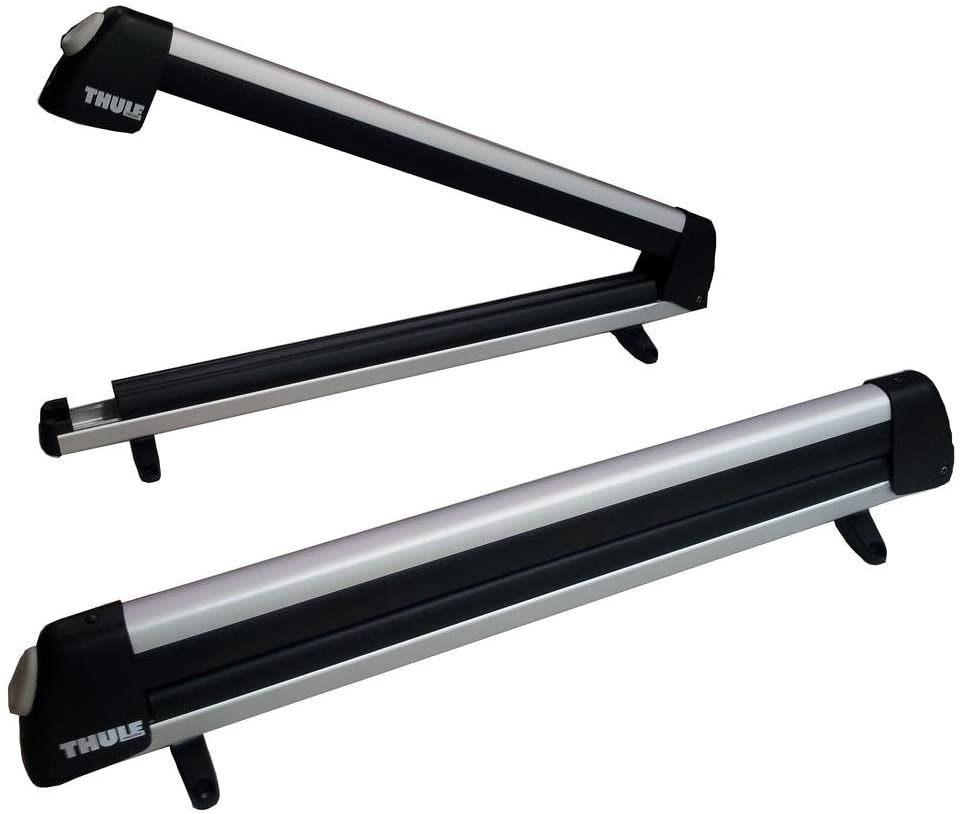 This rod carrier has a loading platform of thirty inches, which will allow it to carry multiple fishing rods, four snowboards, six sets of skis, or whatever else you might want to load onto it! All you need to do to use this fishing rod holder is press the large open button and simply put your gear inside. The soft rubber interior is padded and will protect your fishing gear from any scratches or movement during transport.
The Thule carrier also comes with locks that will help keep your fishing rods safe. It features a telescoping ability that will allow you to slide the carrier from the center of your roof to the other side to allow you easier access to load and unload your rods. This, combined with an easy and convenient installation mounting system, make this roof rack a great choice for anyone. The only downside is that in colder weather, the slide can sometimes freeze while pulling it out.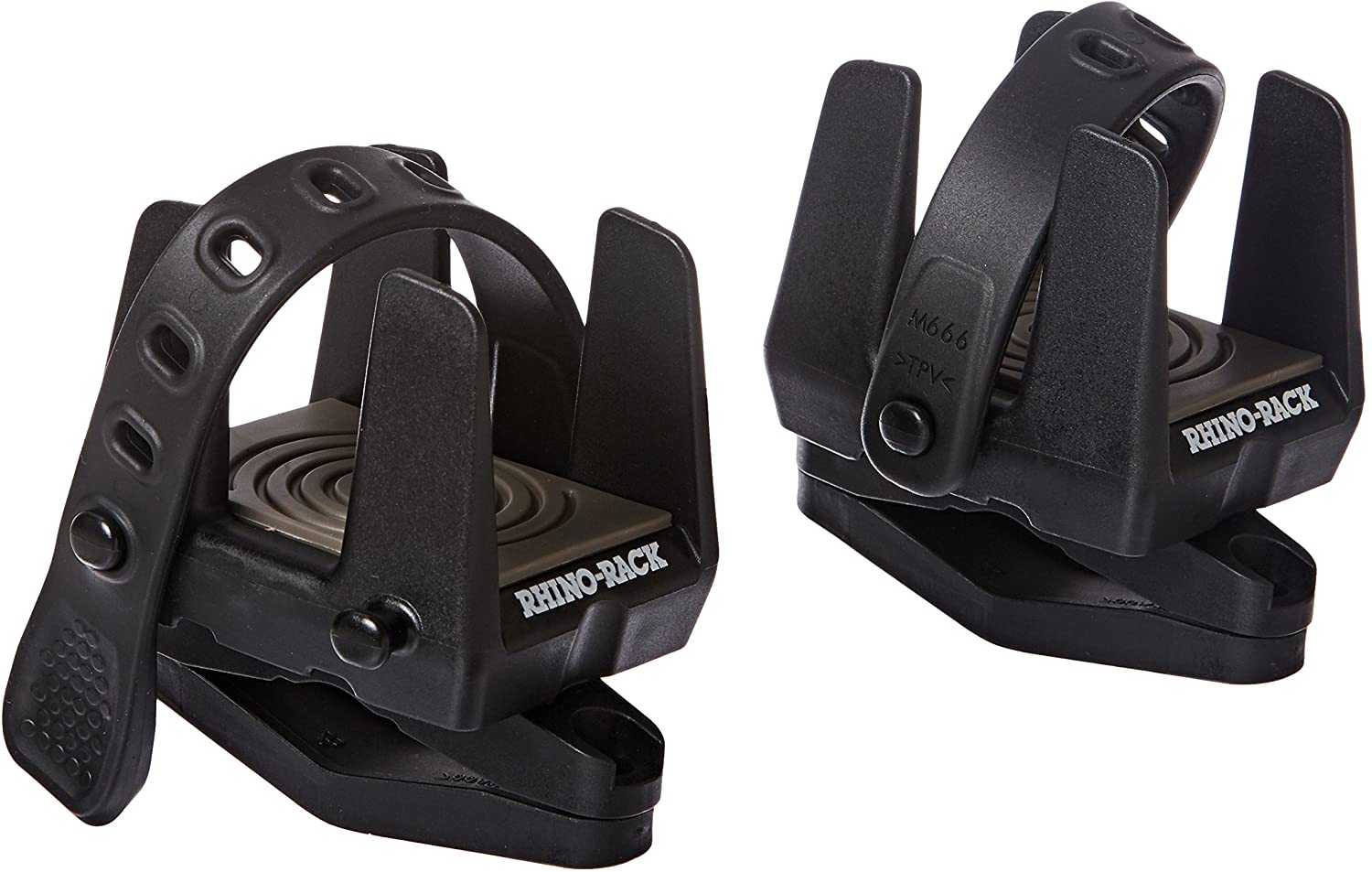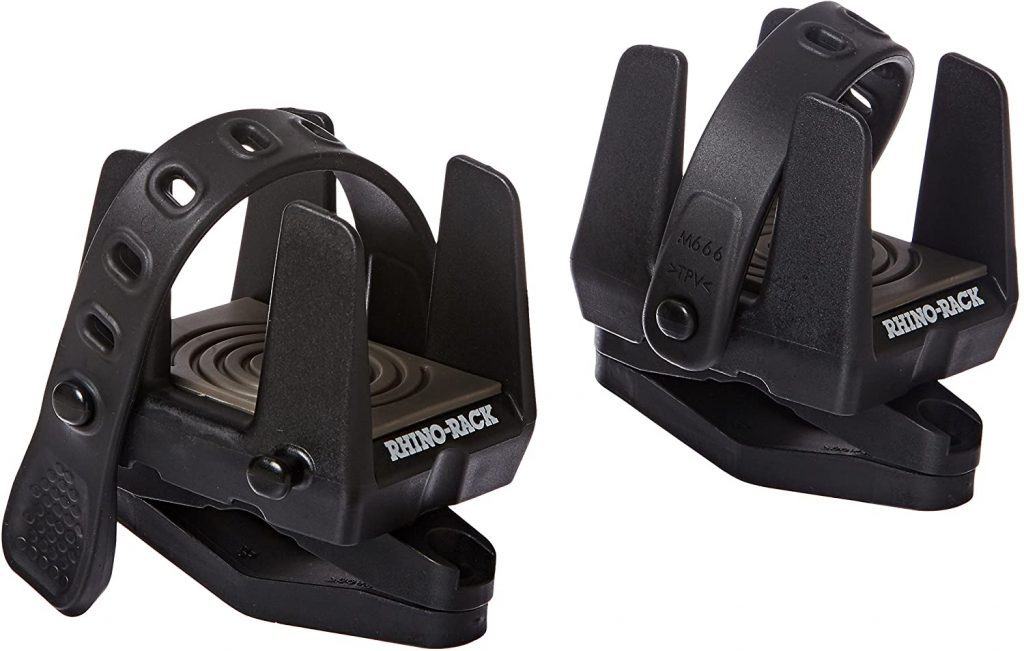 This roof rack holder is the perfect option for an angler that is on a budget. It can carry fishing rods as well as other equipment like skis, snowboards, or shovels. It has a very simple and basic design that is made of nylon and is available in a few different options depending on your needs. While small, it is very sturdy and easy to install without any special tools or modifications to your vehicle.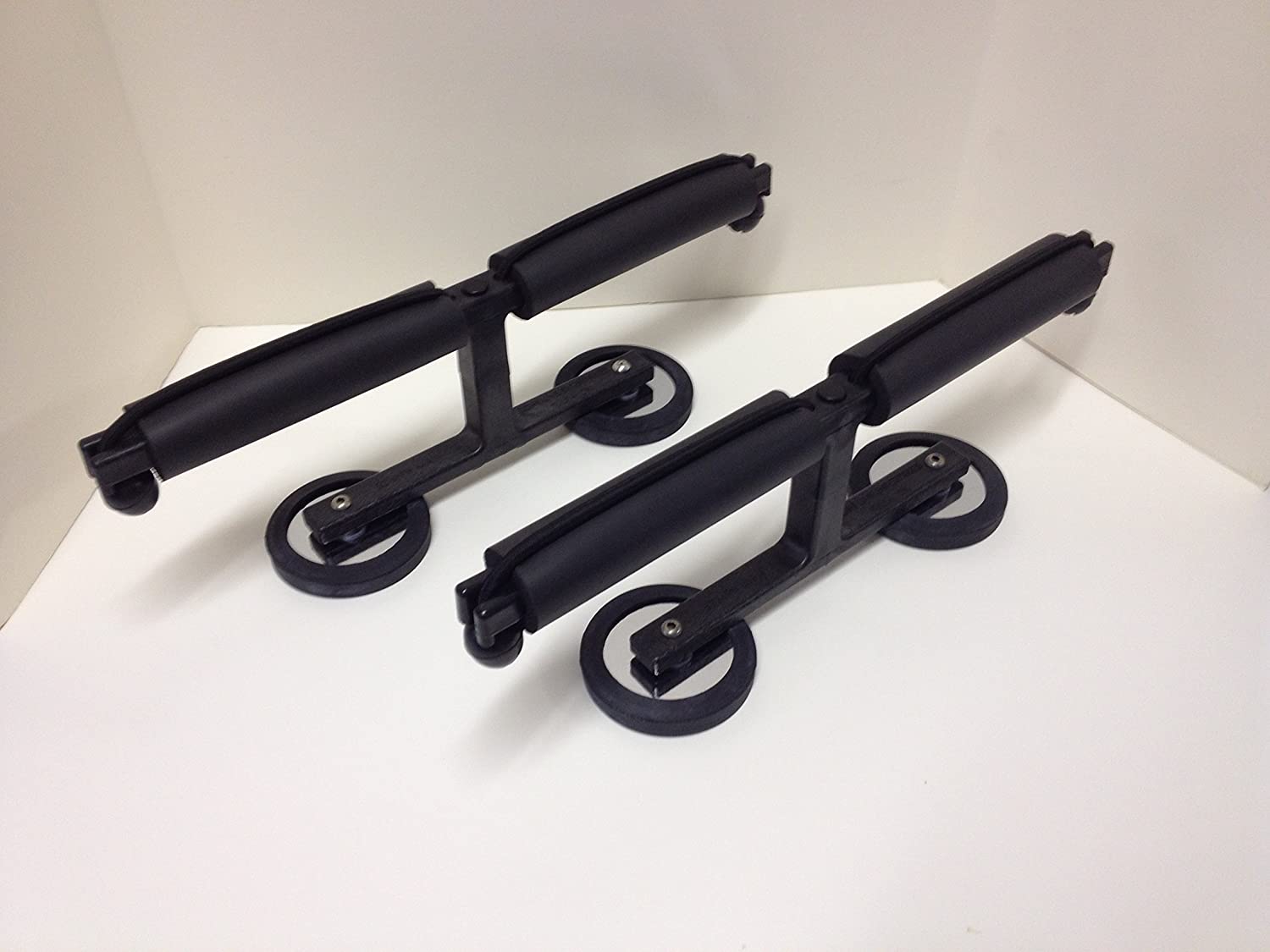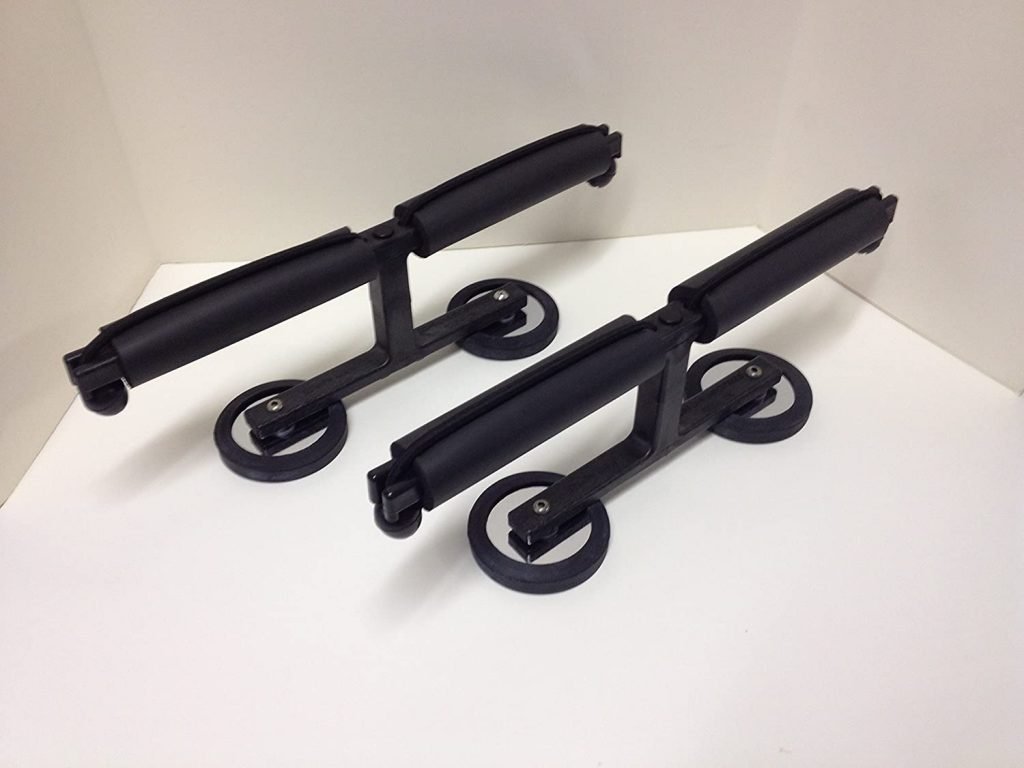 This fishing rod roof rack holder is the perfect choice for larger vehicles like trucks or SUVs, and you won't even need a crossbar in order to properly install it. Because it is made and mounted with magnetic materials, it can be easily attached to your vehicle without damaging either the interior or exterior. And even with this mounting system, it is extremely secure. You can operate your vehicle at high speeds and never have to worry about your fishing rods going anywhere!
This rod holder is made right here in the United States, so you know the construction is very durable and will last a long time. It is large enough to fit up to four rods and reels and can accommodate larger fly or surf fishing rods as well. The only downside to this rod holder is that it will only work with a ferrous roof. If you have an aluminum or fiberglass roof or hood on your vehicle, it will not be able to attach.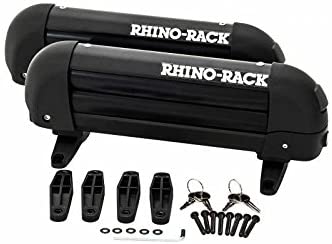 If you are looking for one of the best roof rack fishing rod holders that money can buy, then the Rhino-Rack 572 is probably it. This carrier system is one of the best-designed solutions to carrying all of your gear to your next fishing destination. It comes equipped with a universal mounting system that will allow it to be installed onto the roof of just about any car or vehicle that you have.
This roof rack can also be used to haul other gear as well. Whether it is used to transport snowboards, skis, or any other long equipment that you need, it can do it all. It is produced of very durable materials, so it is waterproof mold-resistant and even dustproof. This product is even UV protected, which will allow it to last longer even when continually exposed to the harsh rays of the sun over the years.
One of the highlights of this fishing rod roof rack holder is the sleek design that gives it an efficient, economical, and attractive style. It is very lightweight, and at less than 26 inches wide, it will fit just about any vehicle out there. And of course, it includes a locking system with a key, so you can rest assured that your gear will stay safe when you are away from your vehicle.
Final Thoughts
While these are our picks for some great roof fack fishing rod holders, there are plenty of great options out on the market today. As we mentioned, just make sure you consider what your needs are, your preferences, and how much you want to spend. No matter what you end up choosing, having a roof rack rod holder is a great investment if you do any kind of traveling to do your fishing. And by buying a high-quality roof rack fishing rod holder, you will not ever have to worry about your expensive fishing rods falling off a subpar holder while driving down the road!