Bass fishing is an evolving sport that is always seeing new and improved equipment. When you are just getting started, there is nothing better to hit the ground running than buying a bass fishing rod and reel combo. This will ensure that you have everything that you need to get started, and you will not have to worry about picking and choosing the wrong equipment.
So what bass fishing rod and reel combo should you get? Since bass fishing is the most popular fishing in the country, there are more options available for this than anything else. Luckily there are some great options that you will not have to look too far to find. We have compiled a few of them here in order to help you out. Here are a few different bass fishing rods and reel combos that will help you get started!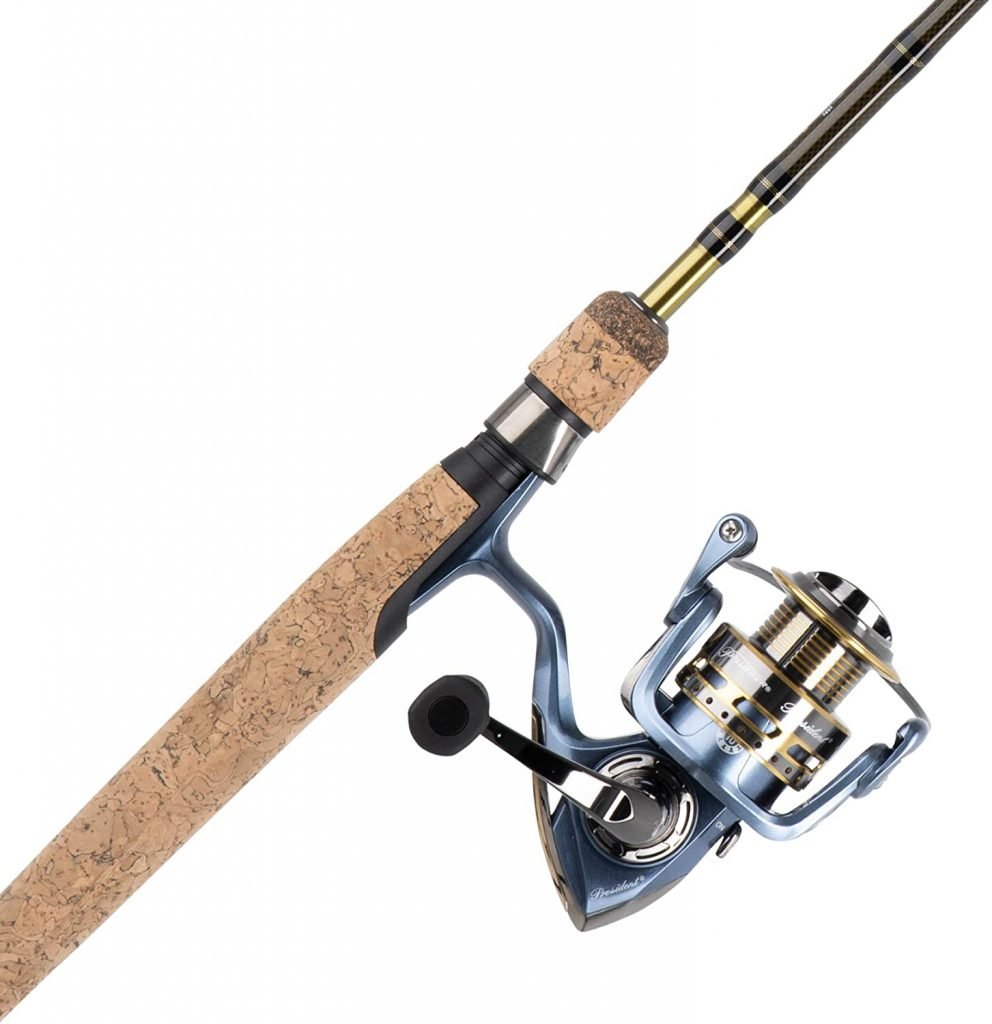 This spinning rod combo is perfect for bass fishing in a large variety of locations. It is available as a one or two-piece, and has many different length options from 4 feet 8 inches up to 7 feet, with actions from ultra-light to medium. It has a 10 ball bearing system made of stainless steel and aircraft-grade aluminum. A 7 to 1 gear ration on the medium reel will make it a great choice for using a variety of lures as well.
This rod and reel combo has a great drag system that is very smooth, and the durable reel bail makes casting very easy. It is overall very portable and lightweight, best suited for anglers who like to move around while fishing rivers, lakes, or ponds. While it may be a little light for heavier fish, it is a great quality rod and reel combo for the money.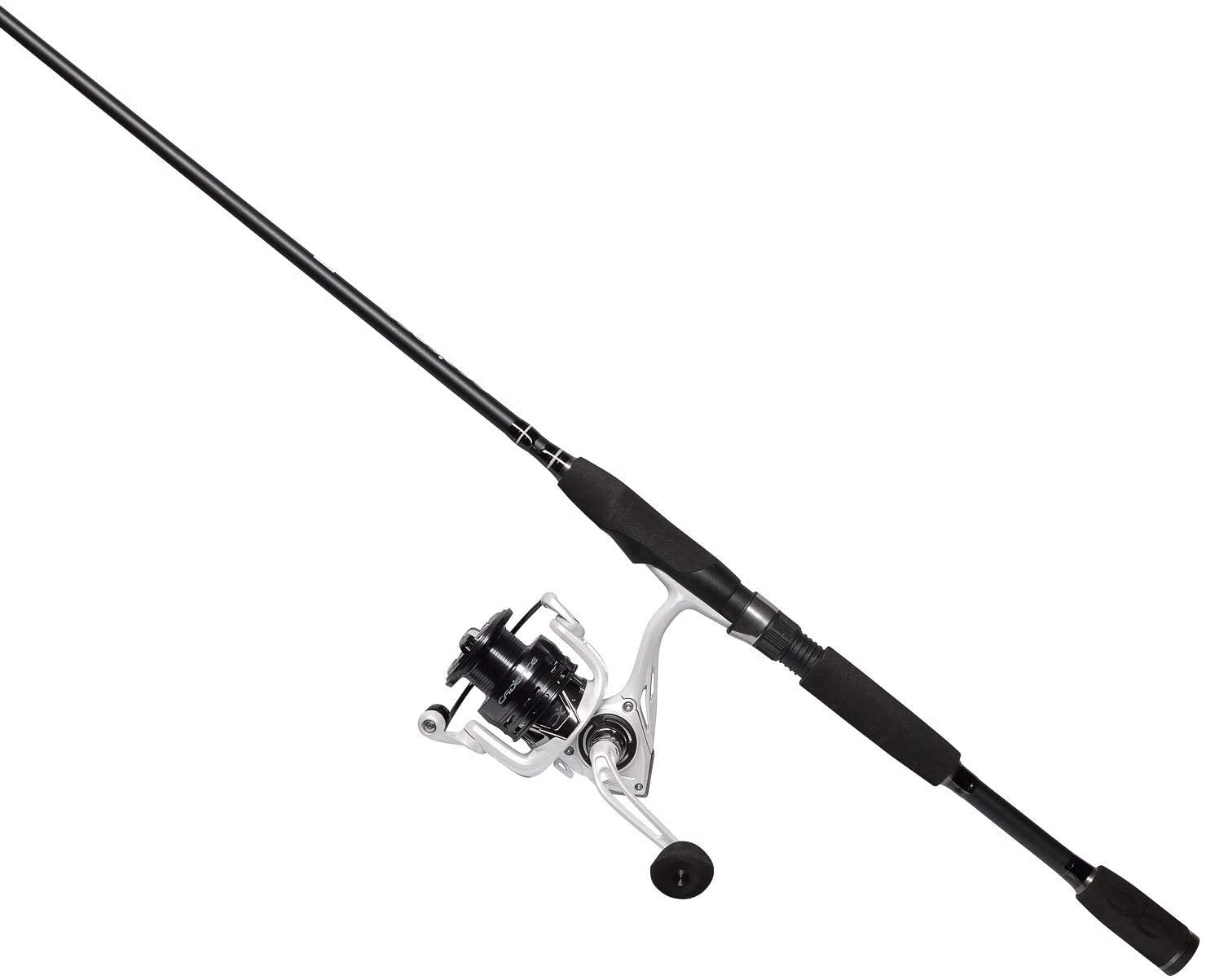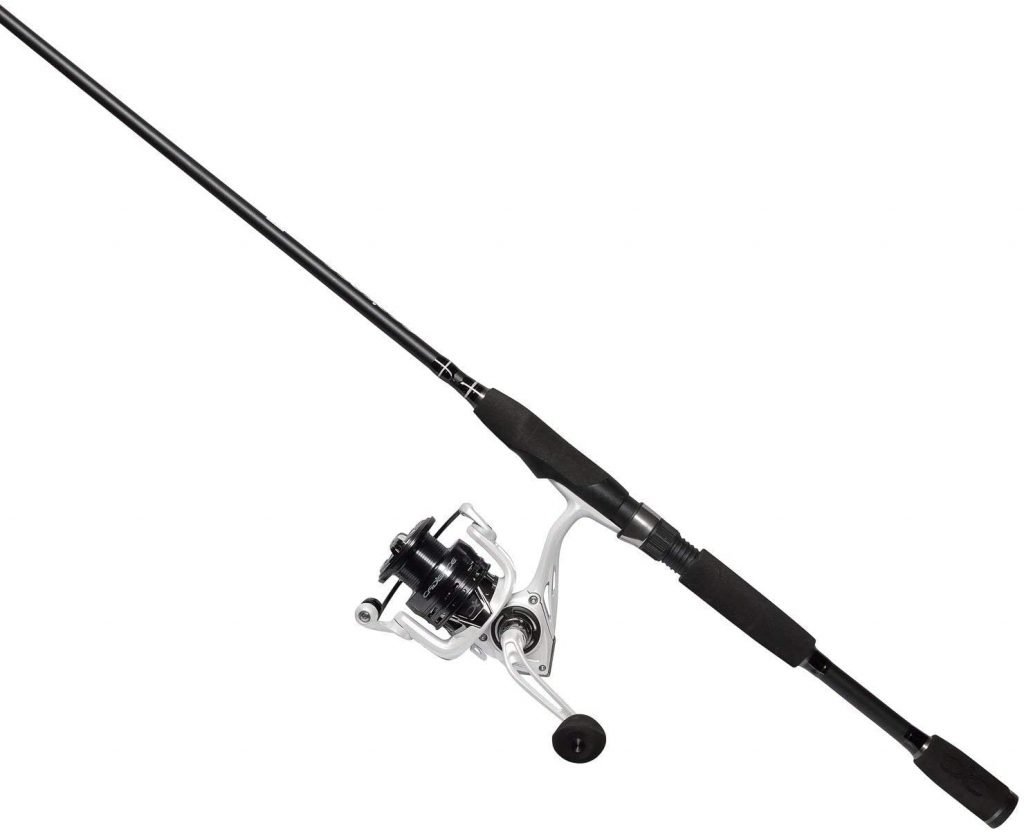 This two-piece graphite carbon composite rod and reel feature EVA handles and stainless steel guides to give it a luxury, high-quality look. Not only is this a great combo for bass fishing, but it can also double as a rod for trout, flounder, walleye, and redfish as well. This combo is available in over five different actions and lengths, and the reel that it comes with will come ready as it is lightweight and corrosion-resistant.
This fishing combo has a great balance to it, and its 6 to 2 gear ratio makes it ideal for bass fishing. The drag is very sensitive and will allow an angler to feel every bite and more easily set the hook when needed. It delivers an accurate cast that rivals even more expensive combos. While it may be a little too light to handle very heavy rigs, it is a great option for the money and will suit most anglers' needs.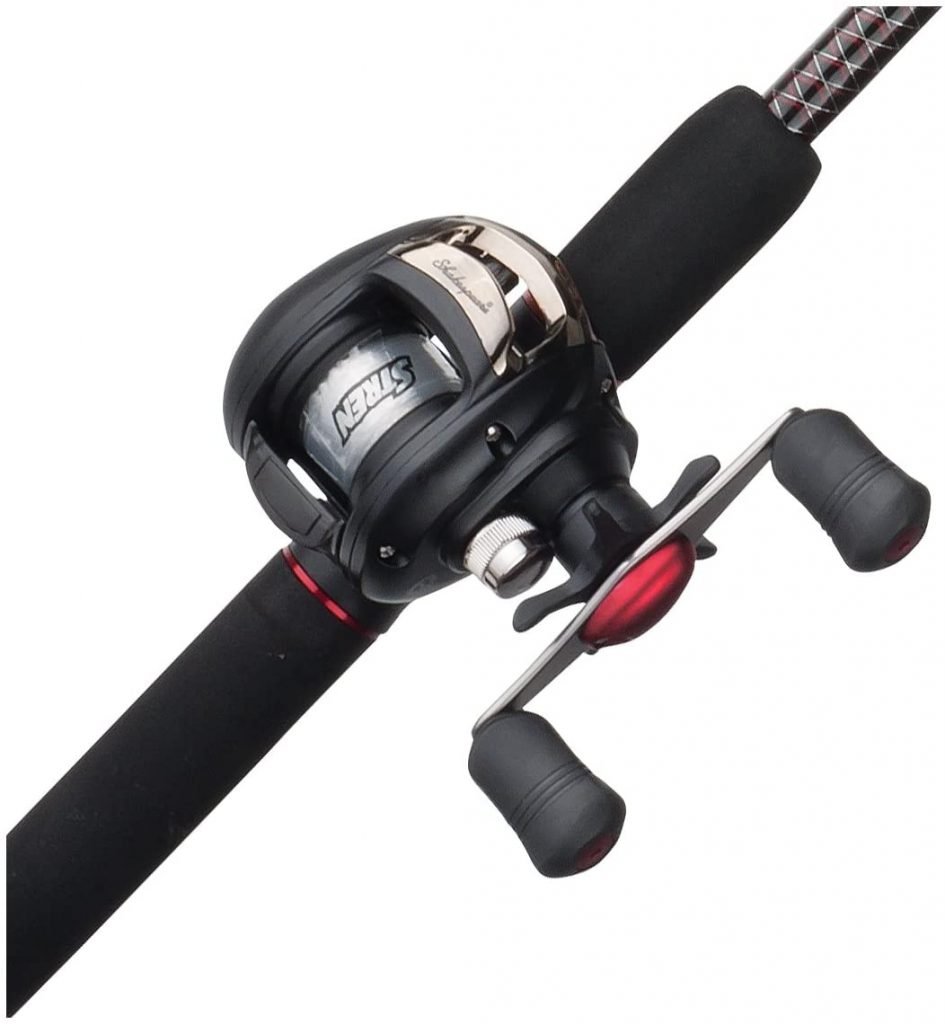 A great baitcasting combo for anglers who want one, the Ugly Stik combo is a medium-heavy that can come as either a one or two-piece setup depending on your preference. Coupled with a heavier fishing line, this combo can handle any lure and even the heaviest of fish. It was designed for big bass and freshwater fishing in mind, but if you need to, you can even use it for saltwater fishing as well. For beginners who want to start on a baitcaster, this is a great way to get introduced to one without spending a fortune.
From its rugged design to its ultra-smooth reel, there is not a lot that this combo cannot do. Bass fishing can be tiresome at times, but luckily this rod and reel combo is very lightweight. This means you can take it with you anywhere you go, and not get tired while fishing. Casting all day long with its comfortable grips will be sure to bring you more success while on the water. While baitcasters can be a little harder to learn on for beginners than spinning reels, this combo is a great way to get started.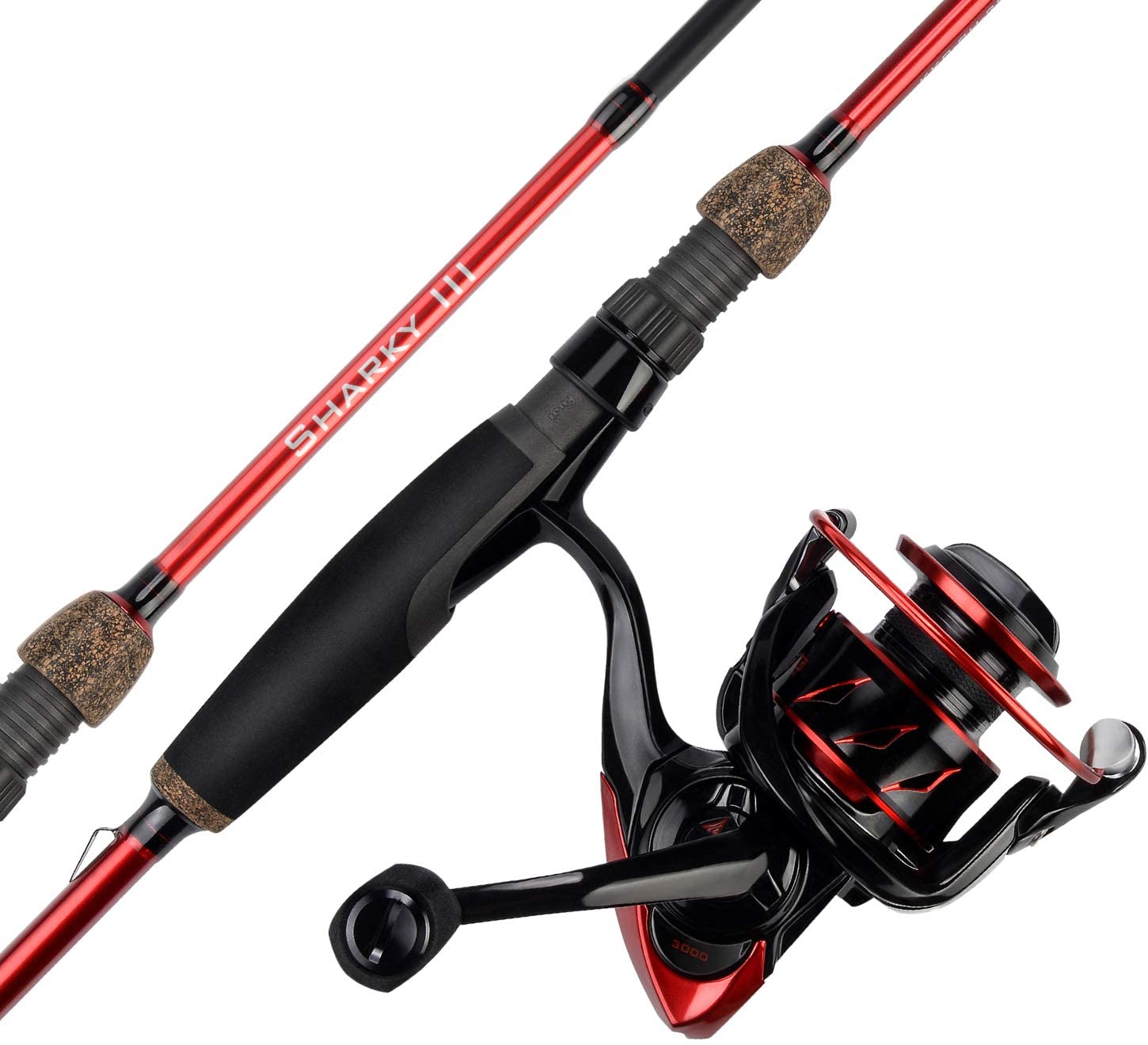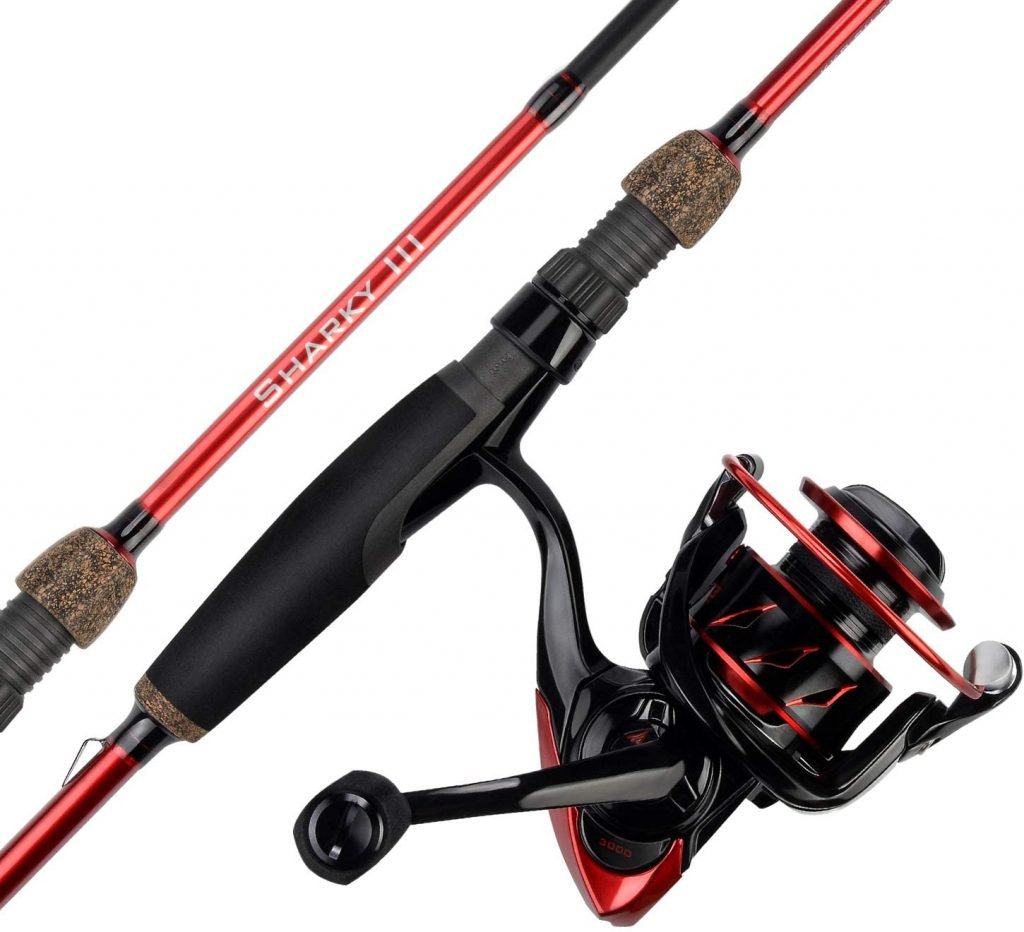 Combo has been out of stock, but link will take you to reel and suggest "Buy together" option.
Coming in six different lengths and actions ranging from medium to heavy, this combo is a great choice for anglers who are a little more advanced and are wanting more quality and control. If your budget is a little higher, this is a great way to add a quality piece of equipment to add to your arsenal. The aluminum spool and triple disk drag make controlling the reel a breeze. Settings are easy to use and the overall design makes this rod and reel very portable.
KastKing is a solid company and really does its best to provide quality fishing gear at good prices. The Sharky III spinning combo can do it all, although it can really shine when it comes to bass fishing. Because it has so many different options available, you can pick and choose the perfect size to fit your needs and your area. While its higher price tag might not be for everybody, it is very high quality and definitely worth every single penny!
Final Thoughts on Bass Fishing Rods & Reels
Buying a rod and reel for bass fishing can be very confusing due to the sheer amount of options available out on the market today. With so many different choices, it can be hard to know what might work best for bass fishing. Hopefully, now you have a few good suggestions to look into and think about.
Buying a complete bass fishing rod and reel combo has many benefits and will help get you out on the water faster. Beginners and veterans alike have some great options when it comes to finding a suitable combo for bass fishing. Anyone of these will be a great addition to your gear! Once you have the right bass rod and reel, make sure you have the right line!