As many anglers might attest, fishing can be an expensive hobby. There is a lot of different pieces of gear that a fisherman must have before ever heading out on a trip, such as a rod, reel, line, hooks, lures, etc. This list only seems to be getting bigger and bigger as time goes on, as well as the price tags! Luckily, there are plenty of great options when it comes to the best fishing rod and reel combo for the money on the market.
Not every piece of gear or equipment needs to be super high end or cost a lot of money in order for it to perform well. In fact, many items are made in the same places and have no difference in quality. Some reels might cost more due to their name and reputation, while others will cost more due to the materials that are used in their construction. But you might not need to pay these higher price tags, especially if you find quality equipment from good companies, many that also offer outstanding warranties on their products!
There might also be differences in price between different types of reels, such as spinners and bait casters. Aside from the price tag, you might choose one or another depending on your personal preference and fishing style. If you are looking for the best fishing rod and reel combo for the money, then you have come to the right place! Let's take a look at some of the most budget-friendly fishing combos that you can buy today, and just how much quality you can expect from each of these combos!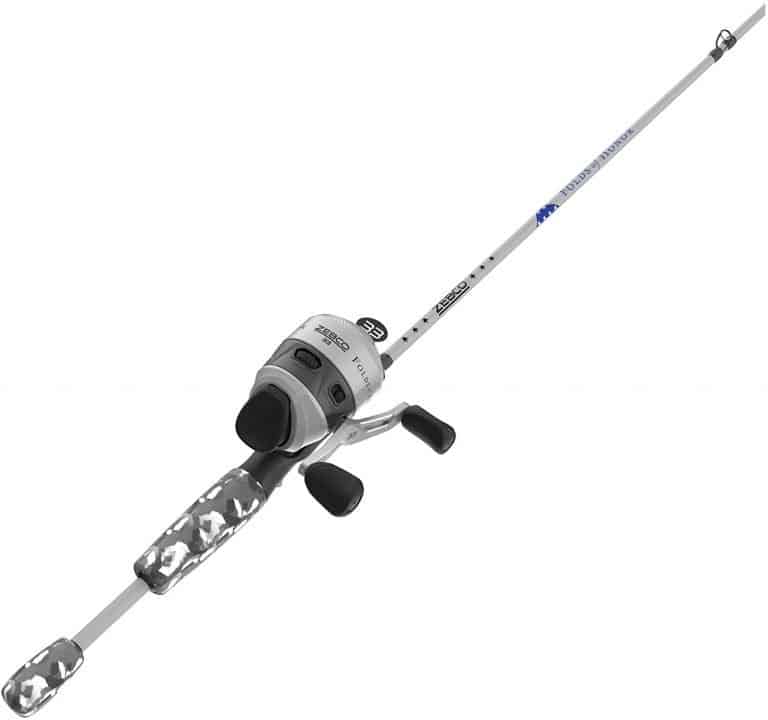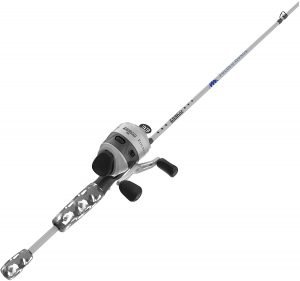 Zebco is a company that is well known for creating fishing gear for budget-minded fishermen, so it is no surprise that first on our list is their 33 Rhino Tough Spincast combo. This combo features a closed cast fishing reel that is paired with a 2 piece fiberglass rod. It even comes already spooled with a 20-pound test line to get you out on the water as soon as possible.
The spin cast reel that comes with this combo is very high quality and is made to be able to fish in both freshwater and saltwater. Coming in at only around $39, this rod and reel combo is the perfect choice for anglers who want a versatile setup that they can take and fish with wherever they go. For a ready to fish combo for only $39, this is one of the best! Plus each purchase donates $1 to a good cause.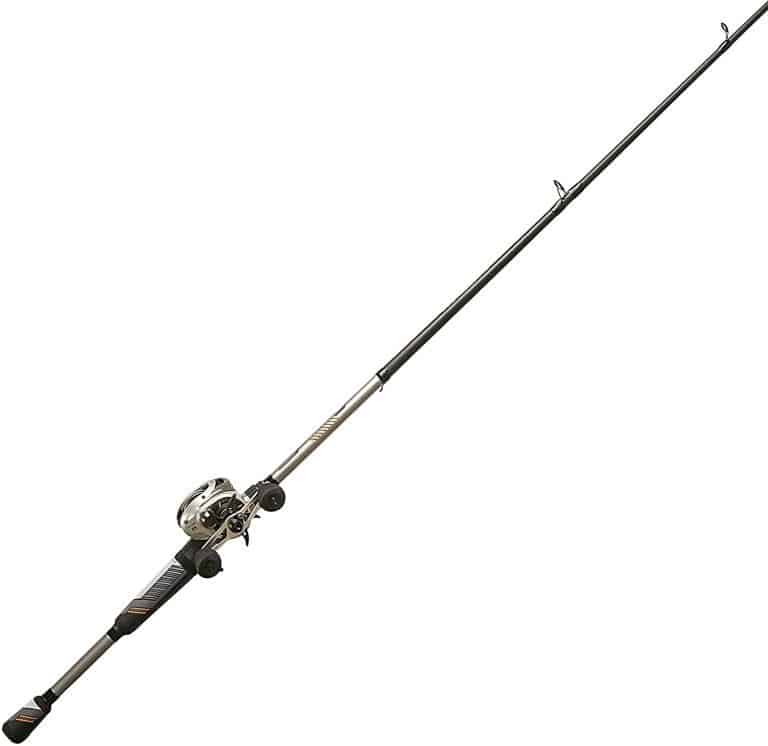 Baitcasting reels tend to run a little more expensive than other types, but this Quantum Throttle II Baitcast Combo is not only one of the best combos for the money, it is also a great baitcasting reel for those that want to learn on a baitcaster without breaking the bank. All Quantum products are also warrantied for an entire year after purchase, so you are really getting a lot of value for a great price.
This combo comes with a changeable right or left hand retrieve on the reel and a one-piece 6.75-foot graphite rod. It is perfect for medium to heavy species of fish like bass, catfish, and stripers. Coming in at around $100, this rod and reel combo is a great way to get some hands-on experience with a baitcaster and save some money.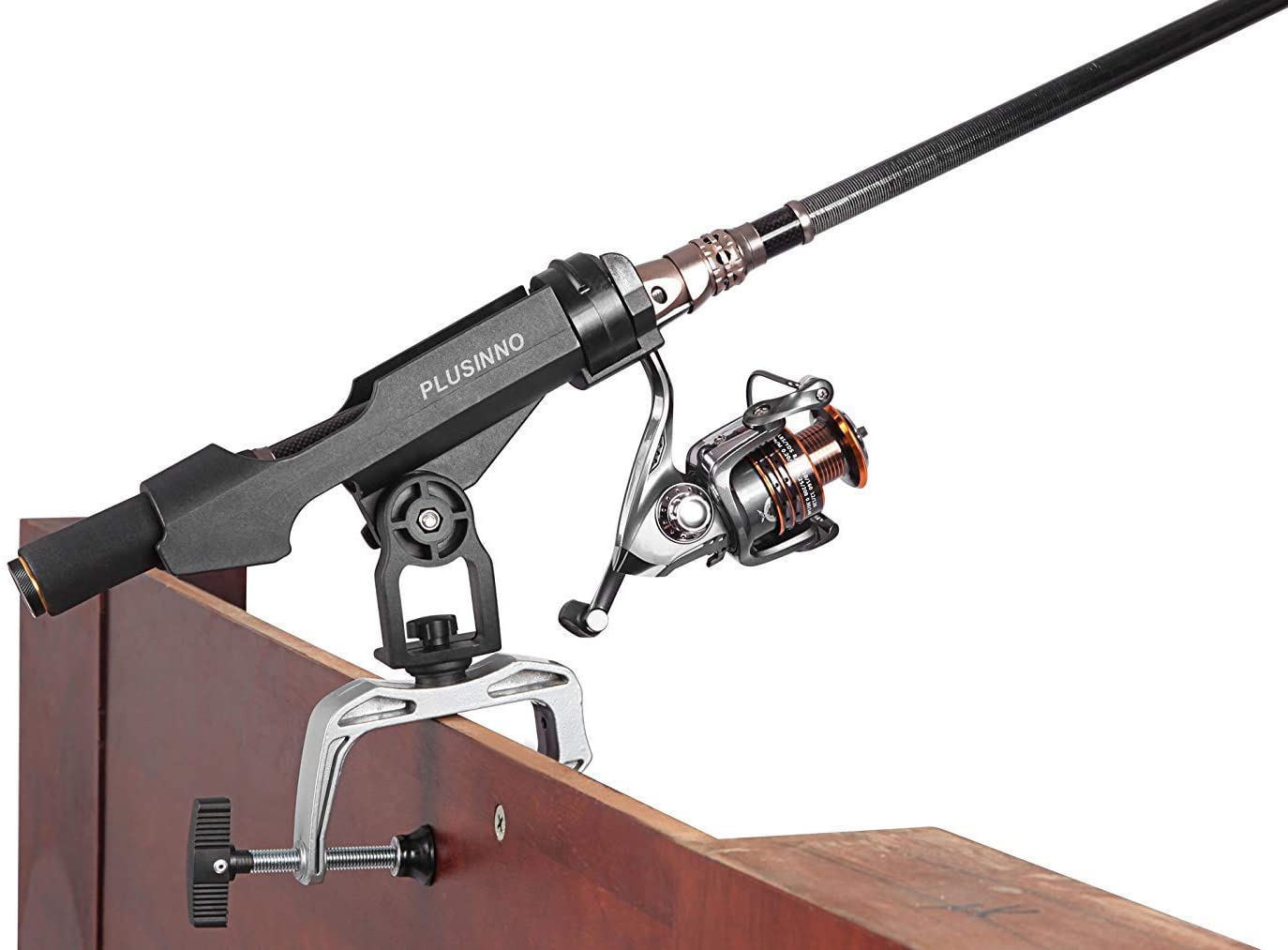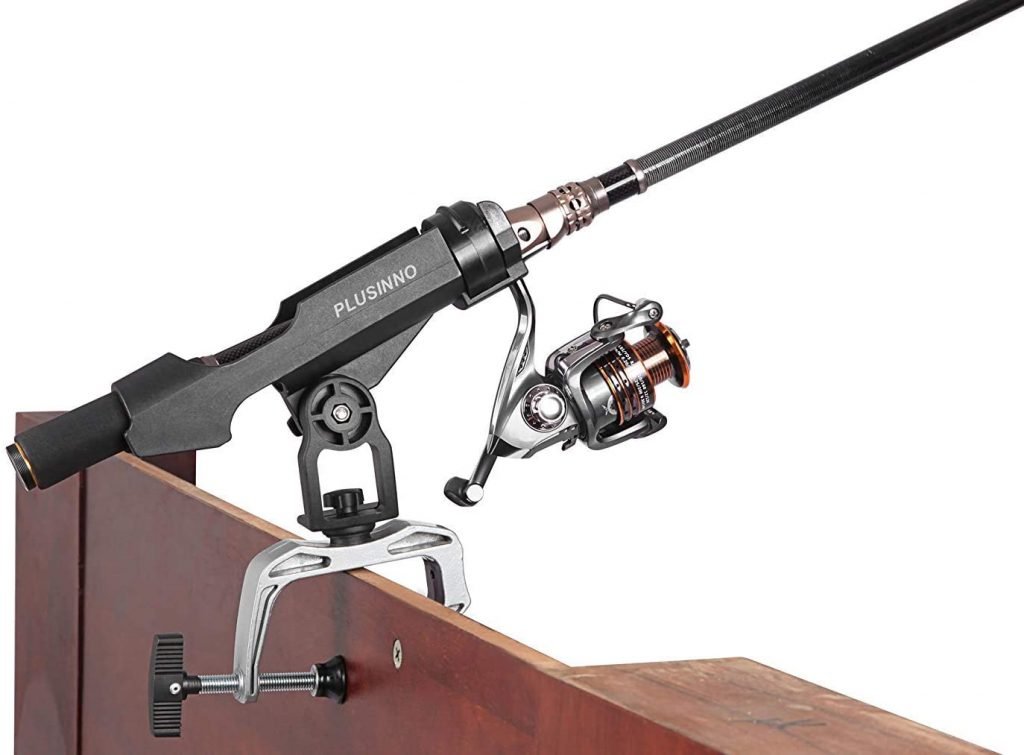 This rod and reel combo from Plusinno is one of the best selling combos on the internet, and for good reason! At only $60, this combo comes equipped with a carbon fiber telescopic rod that is mixed with fiberglass to make the rod hard and durable. This combo is super tough and can be used for both freshwater and saltwater fishing.
As if that wasn't enough, even the reel seat is made of stainless steel to prevent corrosion from saltwater. This is one of the most durable fishing setups on the market today and comes in at a great price for its value. If you are tough on your gear, then this rod and reel combo will be a great fit for you. It is no surprise that it continues to be the best selling combo year after year!


If you want a little more choices and variety in the combo you get, then the Kalex Telescopic Fishing Combo would be one you want to look at. This combo is available in a variety of different rod sizes depending on your own preferences, as well as the option of coming with an entire fishing kit to get you started.
The rear grip on this rod is contoured and has a soft touch handle for even more comfort while fishing, and the reel is extremely smooth with a reliable drag system. With a very light overall weight and so many different options, the Kalex combo is perfect for anglers who only have around $50 to spend but still want to customize their rod to their preferences.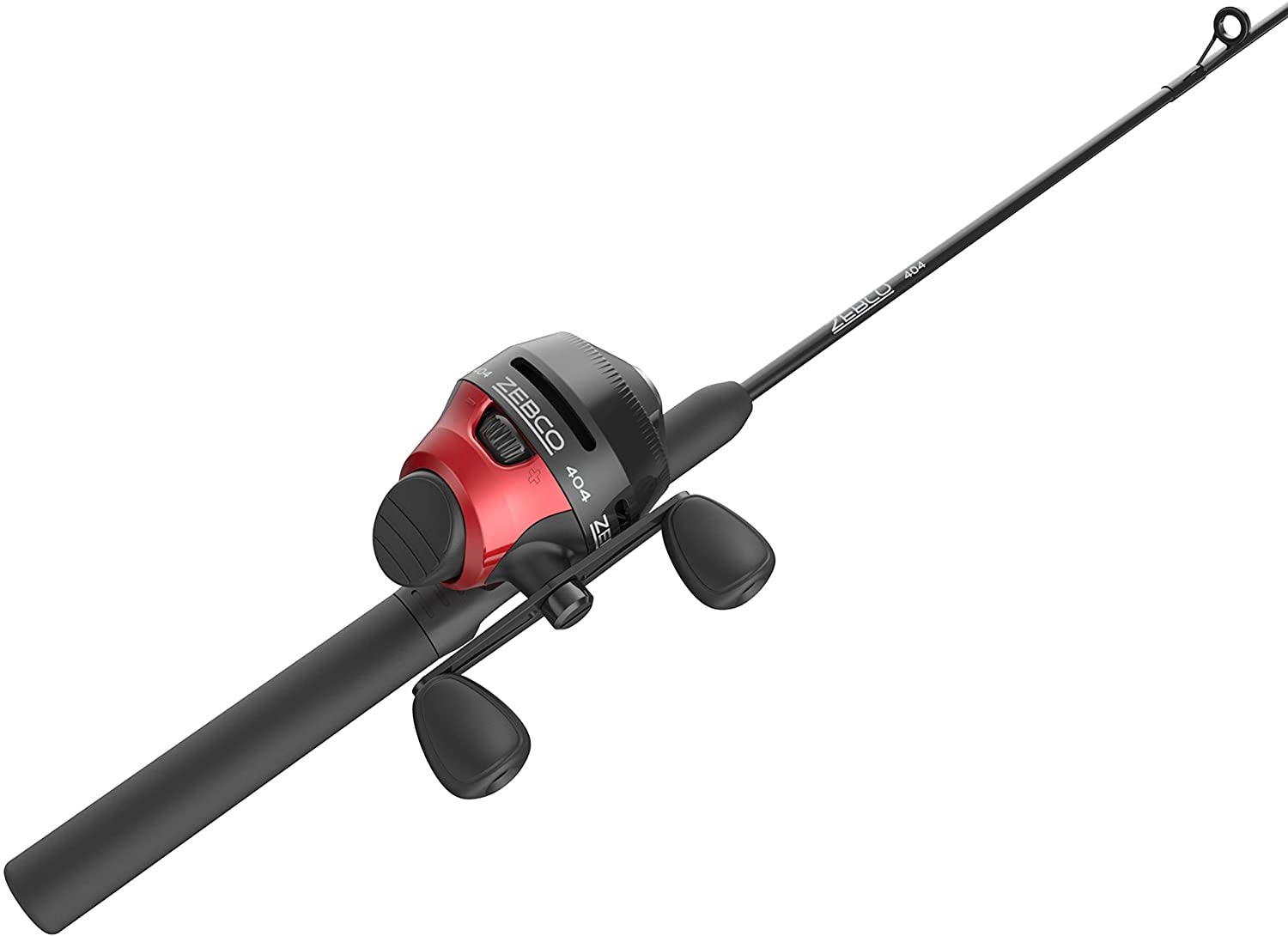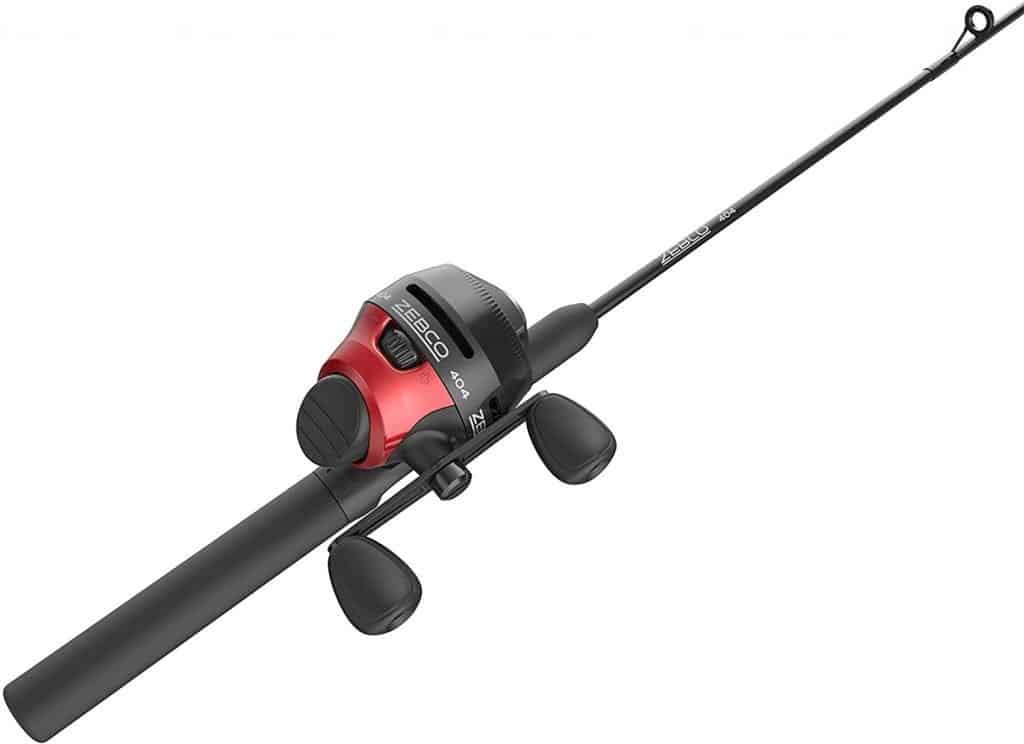 Another offering from Zebco, the 404 Spincast Freshwater Combo was designed for fighting with big freshwater fish like largemouth bass and catfish. It is one of Zebco's most popular products and has been a mainstay with freshwater anglers for many years. The rod is made of durable fiberglass material, and the reel features all-metal gears to give it the best durability possible.
The Zebco 404 is the most affordable option on our list, coming in at an average of around $30. But with all of the extra features it includes built-in bite alert, adjustable drag, an all-metal design, it offers a ton of value for such a low price point. If your budget is your deciding factor on a new rod and reel combo, then the Zebco 404 deserves a look!
Final Thoughts
Fishing is a great hobby that is enjoyed by many all throughout the world. Unfortunately, many anglers believe that you need to be using and fishing with the highest priced gear in order to have the most success. This is simply not the case, and there are plenty of great options out there that are the best bang for your buck when it comes to quality.
Any of these five options offer excellent quality for the price you can buy them for, and they can do anything that the much higher priced gear can do. These are the best fishing rod and reel combos for the money out on the market today, and they will not disappoint you!