For many anglers, stepping into a baitcasting reel will mean a lot more control as well as a little bit more challenge when fishing. Baitcasting reels give you much more strength and control than your average spinning reel will, but they are not as easy to use. But with enough practice, you can use a baitcaster to do things you never could with any other type of fishing reel! So what is the best fishing line for a baitcaster should you be using with your new reel?
While your skills and experience play a big role in how well a baitcaster will perform, the quality of a reel and the fishing line you use will also matter. The type of line you use will not only depend on the baitcasting reel you are using but the type of fish you pursue and your style of fishing as well. Are you after big species of fish? Do you fish around a lot of rocks and weeds? Thinking about these things can help you determine which line might be best for you!
Now, let's take a look into some of the best fishing lines out on the market today for a baitcasting reel. From things like your budget, use, and fish species that you are after, you are sure to find the perfect match for your baitcaster!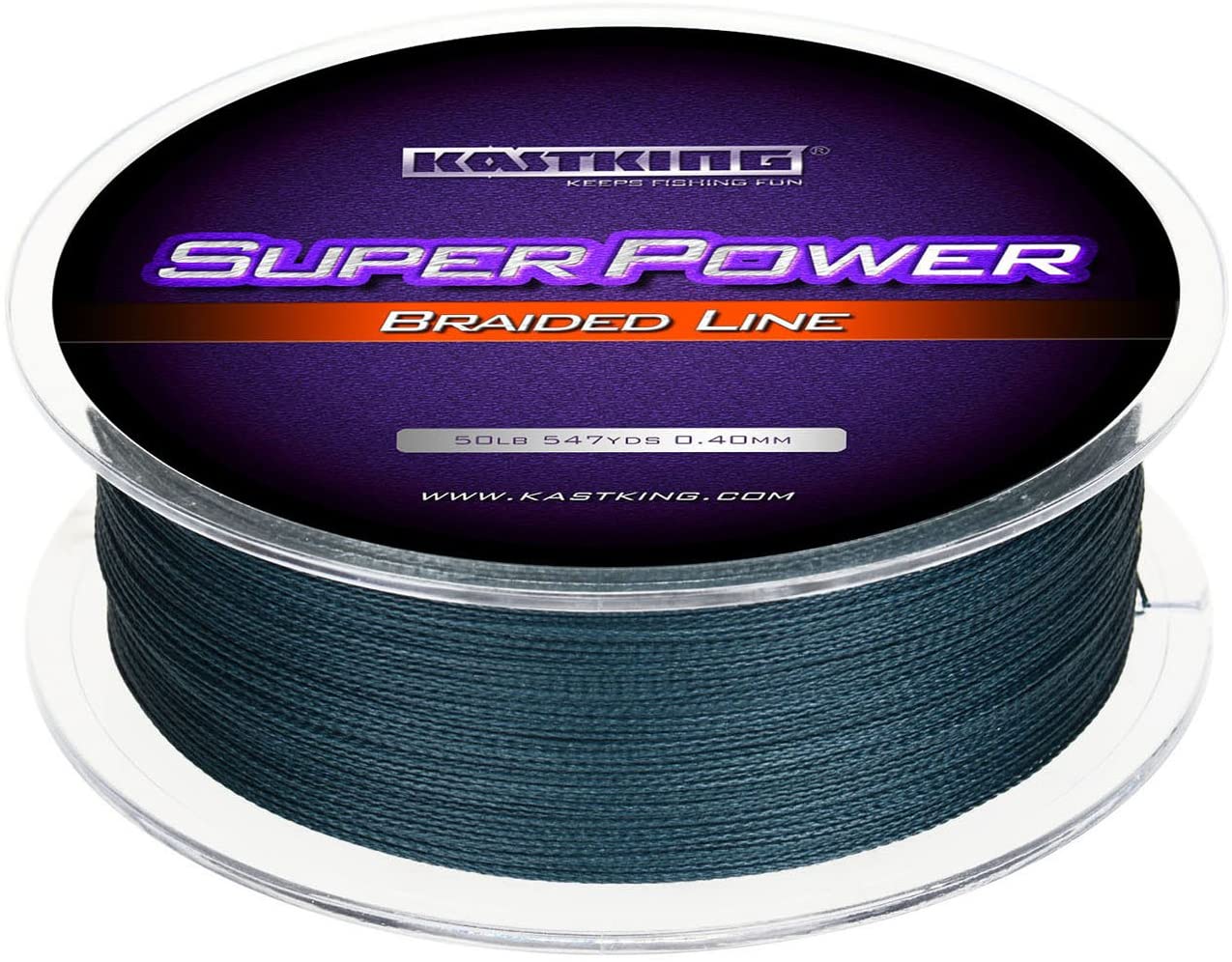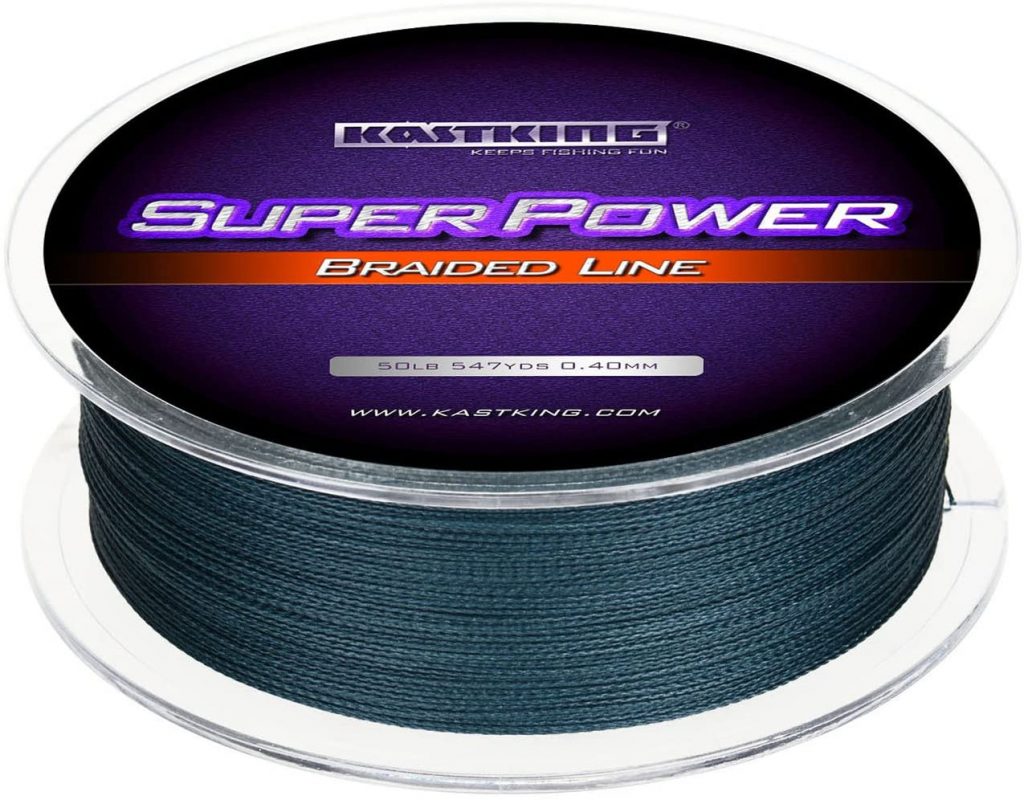 If you want a tough line that you can fish with in just about any type of conditions, then the KastKing SuperPower line is a great choice. This braided line is braided with polyethylene fiber, which is also used in making bulletproof vests. Talk about being super tough! This fishing line shines in its affordability, strength, durability, and strong knots it is able to have tied with it.
This line has no stretch in it, so it is very sensitive when feeling for bites. This, combined with its lack of memory, will allow an angler to cast very far and feel even the smallest of nibbles. The one downside, however, is that it is a much thicker line than others out on the market. If this does not bother you, then you will likely never be disappointed with this braided fishing line.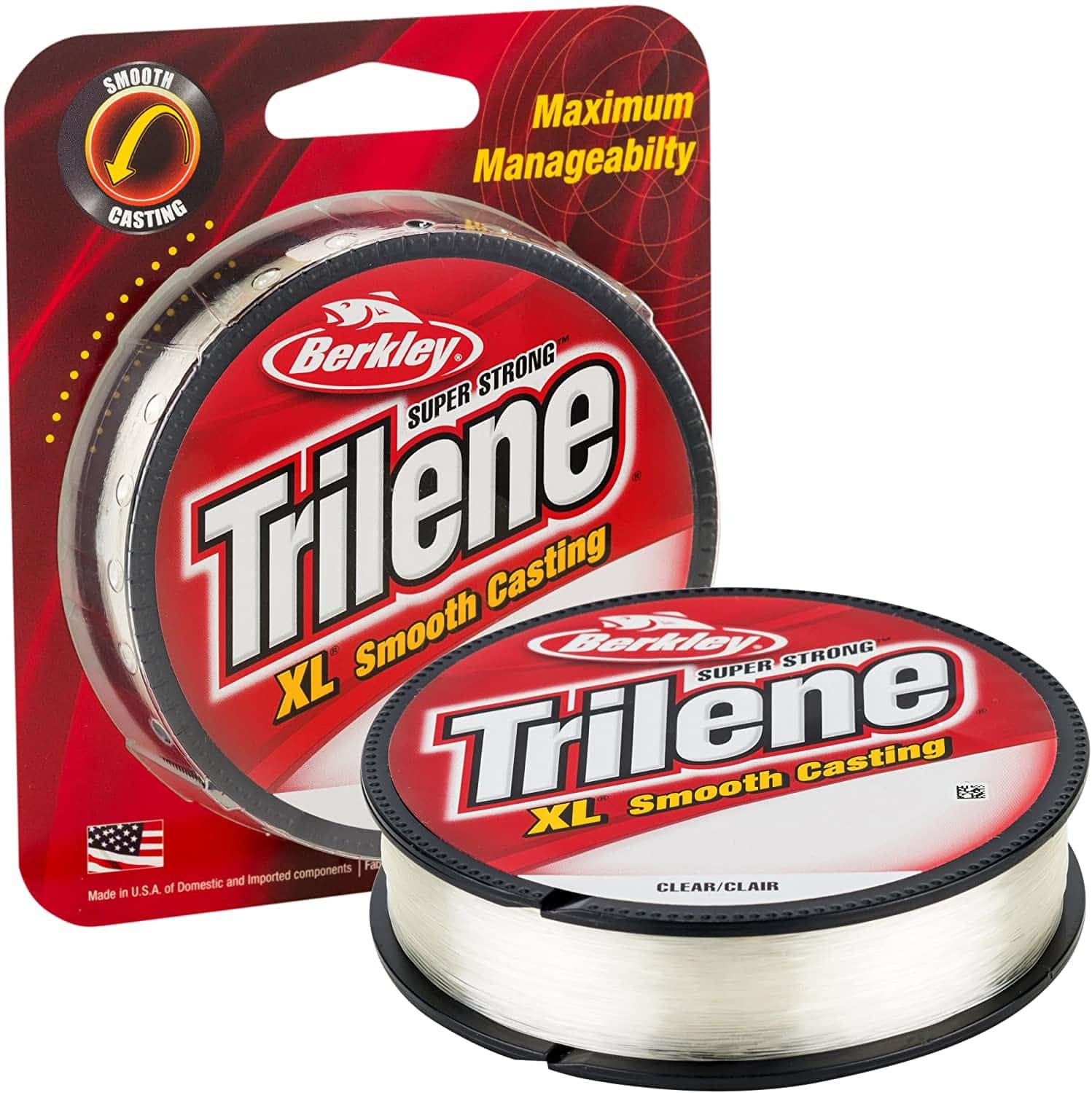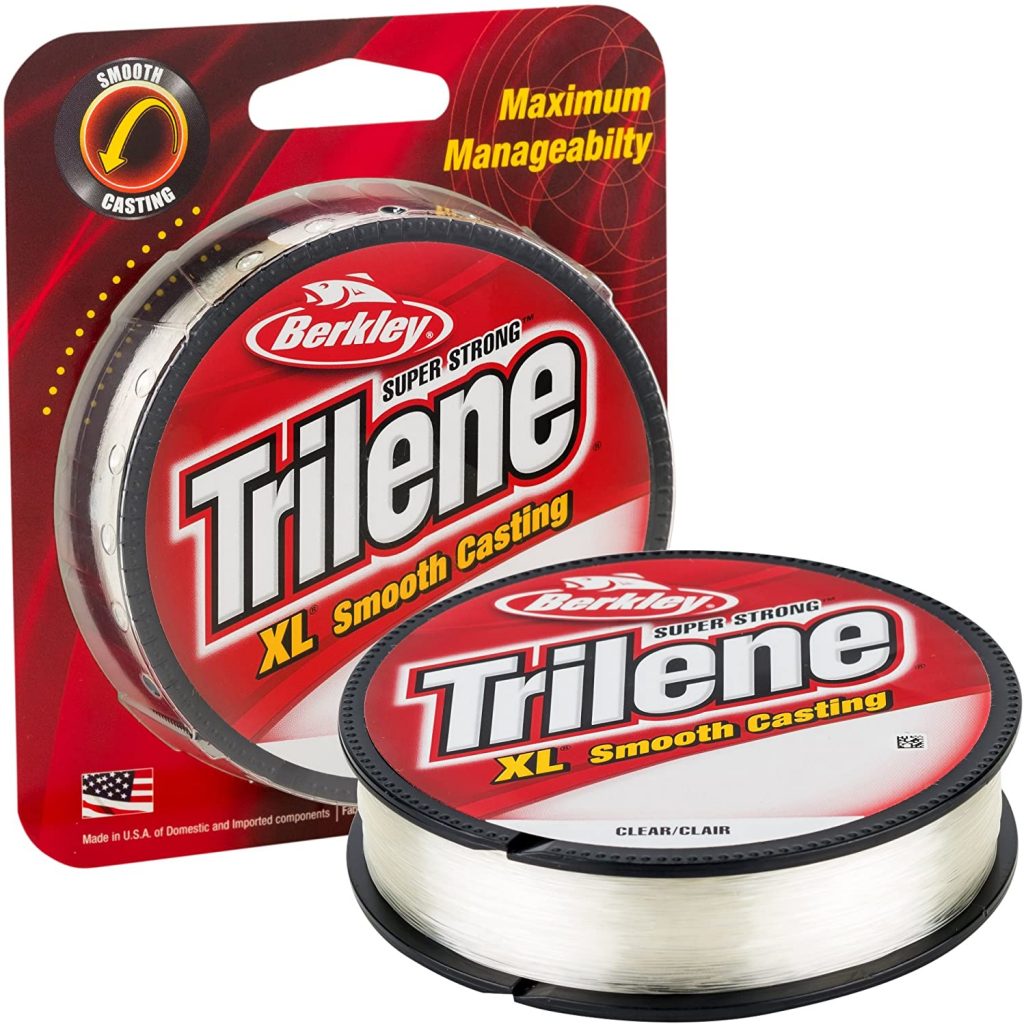 If you prefer trying out different fishing methods and cover lots of different terrain types, then the Berkley Trilene XL line might be the one for you. This monofilament line is extremely versatile and you can use it in just about any way imaginable with a baitcaster. It is also plenty strong enough to handle larger species of fish without risking a break.
One of the best parts about the Berkley Trilene fishing line is that it is very affordable for the quality that you are getting. Some anglers do not like its lack of stretch because it could lead to more potential breaks while fighting tough fish, but otherwise, it is solid all the way around. This line is an affordable and versatile option for the majority of baitcasting reels.
If your budget is one of your main concerns when trying to decide on a fishing line, then look no further than the Seaguar Red Lable fishing line. This line is super affordable and is a great choice for anglers who mostly fish in freshwater. It is a good balance between being strong enough to catch your fish, while lightweight and soft enough to feel small bites.
The one downside to this line is that it is not quite as durable as other lines here on our list, but at the price point it comes in at, this is to be expected. The stronger and more durable a line, usually the higher the price tag will be. If you are not after very large species of fish or worried about breaking lines in rocks or brush, then this fluorocarbon line will do great for you!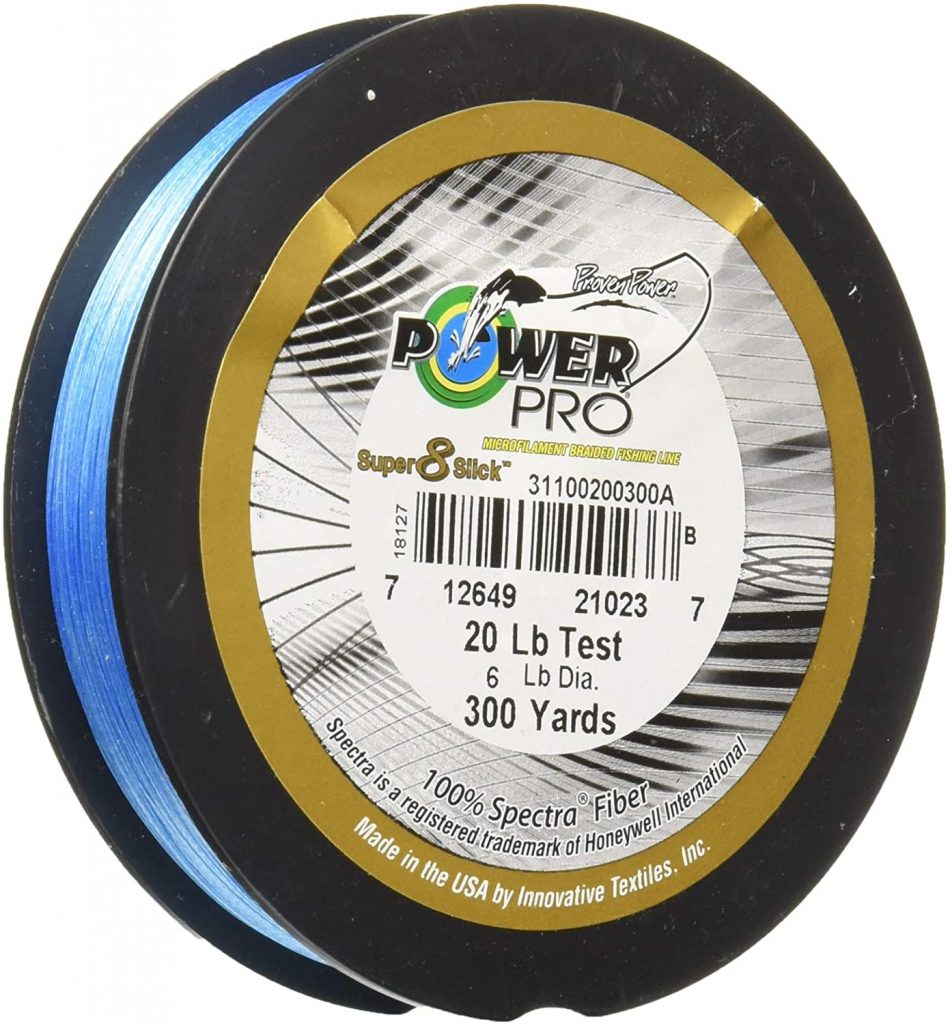 Another great and affordable option, the Power Pro Super Slick line is very quiet and will not alert fish to your presence when casting. This is great for anglers who might be stalking along the edge of ponds or rivers, looking for hiding fish. It casts very easily and lays down on the water almost without a sound. It has good strength and is very abrasion resistant as well.
There are plenty of sizes and options available with this line, so you are sure to find a good fit for your specific baitcaster. You will want to be somewhat experienced with your baitcasting reel, however, as this line has been known to be a little tougher to use and cast than others. Without proper casting techniques, you could end up with more than your fair share of knots and bird nests.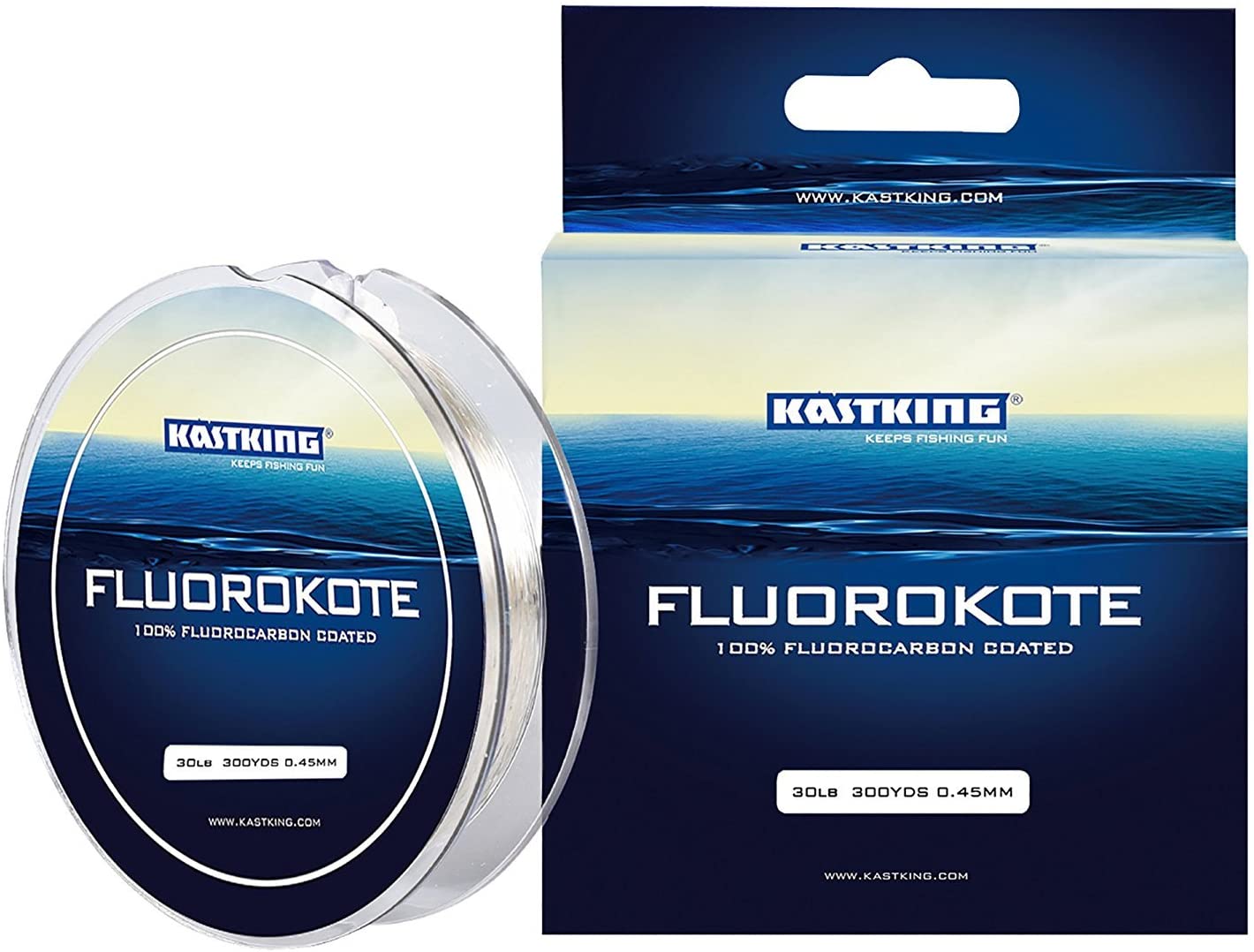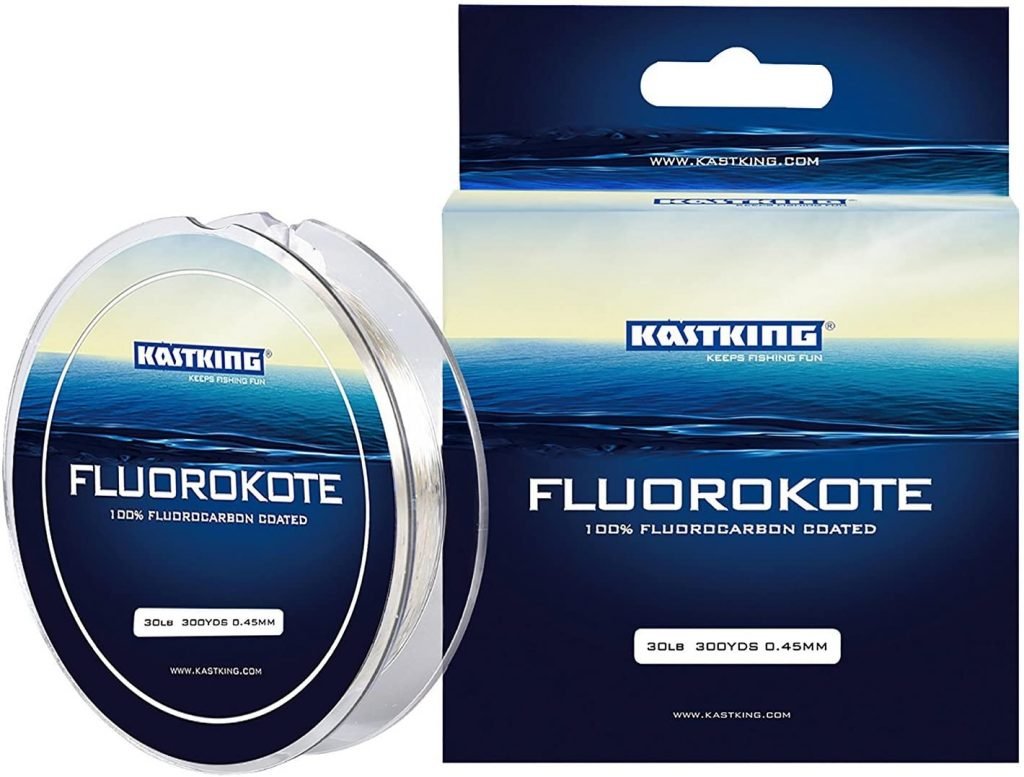 If you want a fishing line that can go anywhere and catch just about anything than the KastKing FluoroKote line is a great option. The pricing is decent, and this extremely strong line is very abrasion resistant as well. It is very popular for its ability to almost disappear in the water, thanks to its thin profile and low visibility.
The only downside to having this much strength in a fishing line is that they tend to hold their memory a little more than other lines, but if you don't mind a little bit of memory in your line than this might be a great choice for you. From big fish to tough fishing conditions, this line can just about do it all with ease!
Final Thoughts
Baitcasters a great way to get even more versatility and performance while fishing. Thankfully there are plenty of different options for baitcaster fishing lines out on the market today, all with their own set of advantages. Using the perfect line becomes even more important with these fishing reels, and hopefully, now you have a few different options to consider when trying to find that perfect line for your baitcaster!