Ice fishing continues to grow in popularity each and every year, and for good reason. It can be a very rewarding pastime, but it can also be extremely cold to be out on the ice if you are not properly prepared. In order to not only catch fish, but you must also bring the proper ice fishing gear and tools in order to stay warm and safe.
So what kind of ice fishing gear is essential, and what gear is nice to have? With so many different options, it can be a little tricky at times to figure out what exactly you might want to bring. Before heading out to go ice fishing, here is a quick list of some of the essential ice fishing gear that you will need to bring along!
1. Ice Auger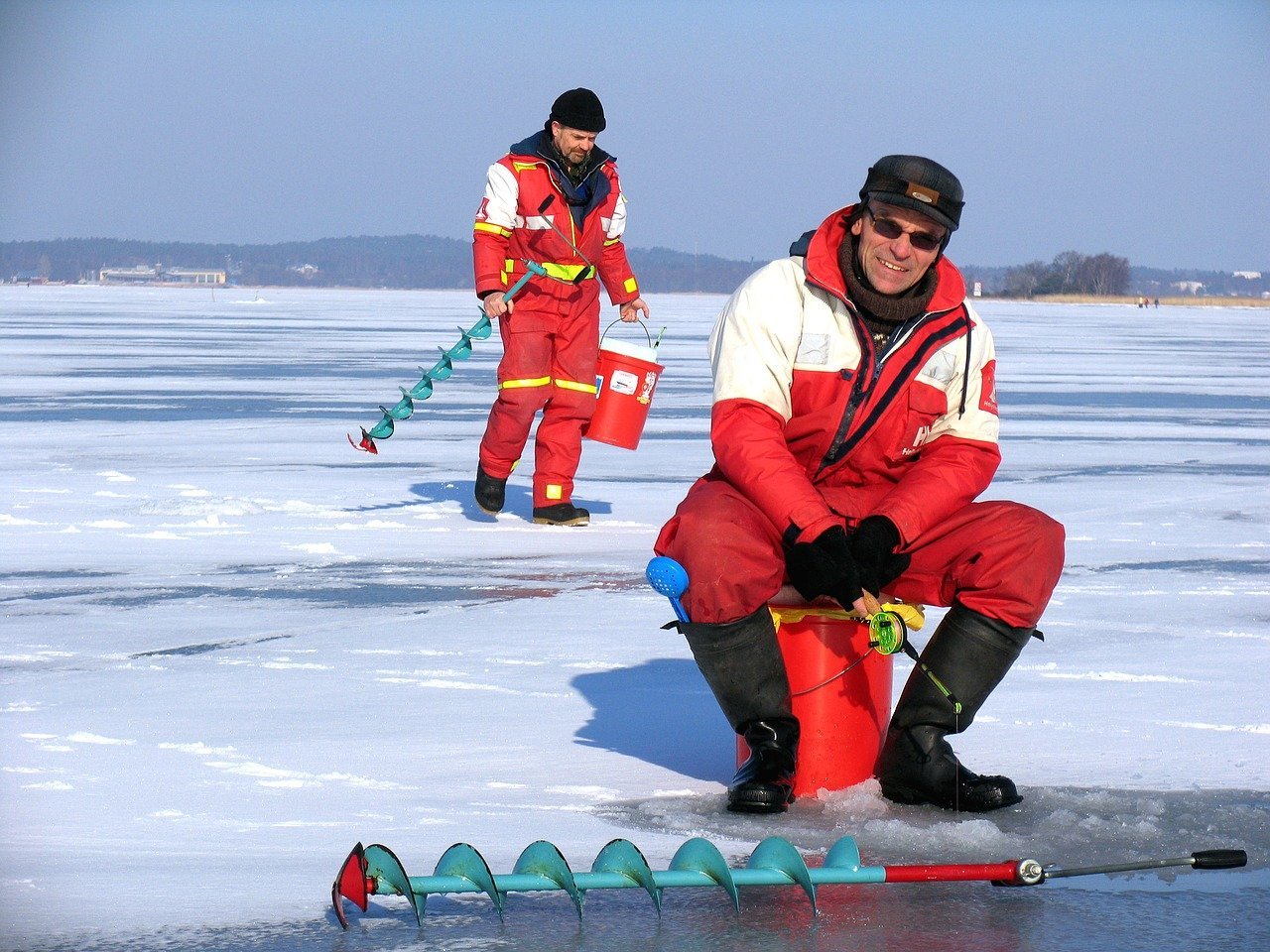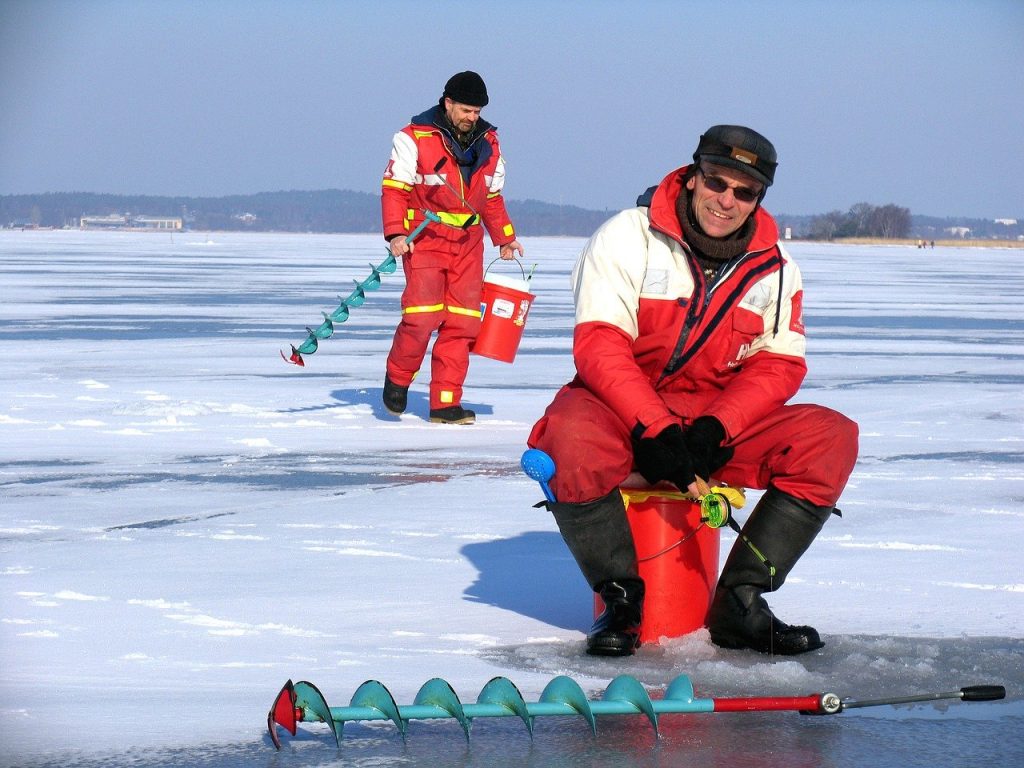 In order to actually go ice fishing, you must be able to break through the ice and get to the fish. This is where an ice auger comes in. For most ice that is not super thick, you can use a hand auger to quickly and easily cut through the ice and start fishing. These ice fishing hand augers come in plenty of different sizes, and a four or five-foot adjustable, six to eight-pound auger with a 6-inch diameter should be sufficient for most situations.
For bigger species of fish, you will need a larger diameter. A great option for an ice fishing hand auger is the Strikemaster Mora. This tool will get you through most ice in almost any place and allows you to quickly and easily drill a hole. It is also very inexpensive when you compare it to other augers, especially motorized ones. But without a good auger, you will not be able to go fishing on the ice!
Best Ice Fishing Hand Auger

2. Ice Fishing Rod and Reel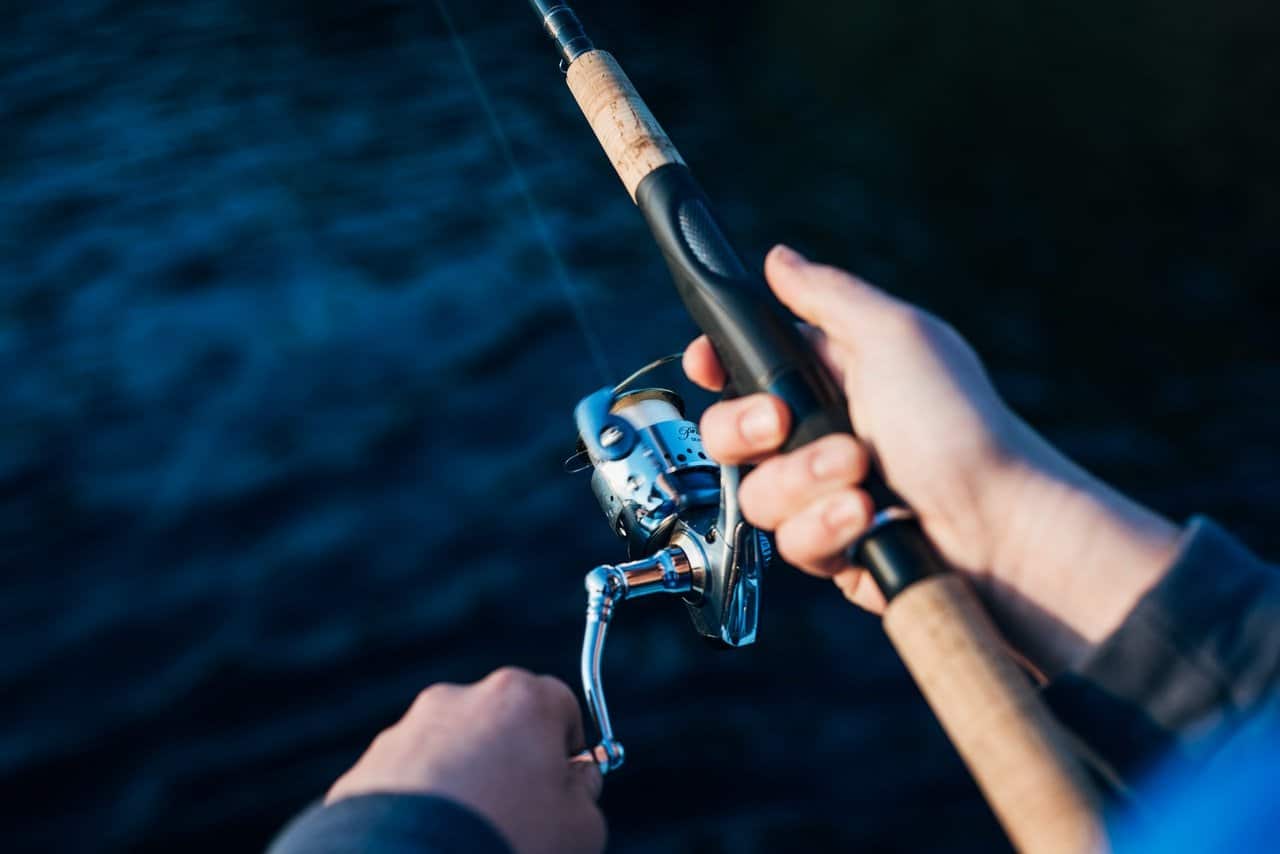 In addition to an ice auger, another essential piece of gear is your fishing rod and reel. You simply cannot catch fish without them! Your exact rig may depend on the specific fish that you are targeting, but for most anglers, something like a medium power rod equipped with a six to eight-pound line will get the job done. This will allow you to catch plenty of panfish but also be able to handle decently sized predatory fish like pike and walleye as well.
There are plenty of great rods and reels out on the market today, and many of them are very inexpensive. With a good rod and reel in your possession, you can rest assured that any fish that you get on the end of your line will be in trouble. Here is Amazon's Choice for the best ice fishing rod and reel combo.
Best Ice Fishing Rod and Reel Combo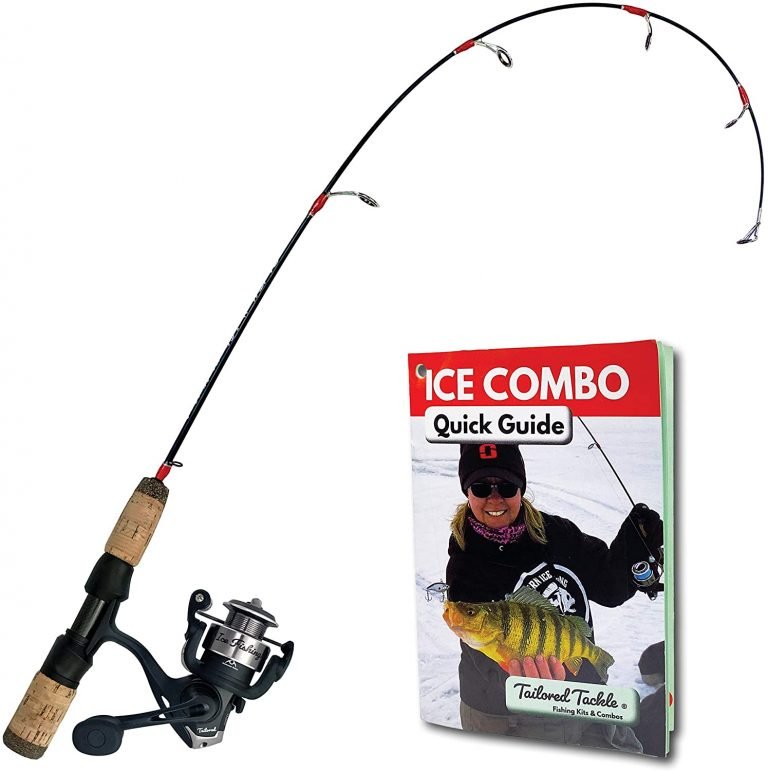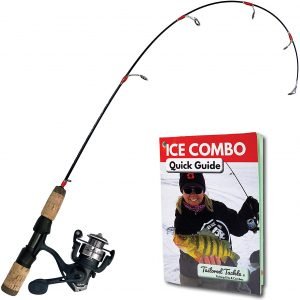 3. Warm Clothes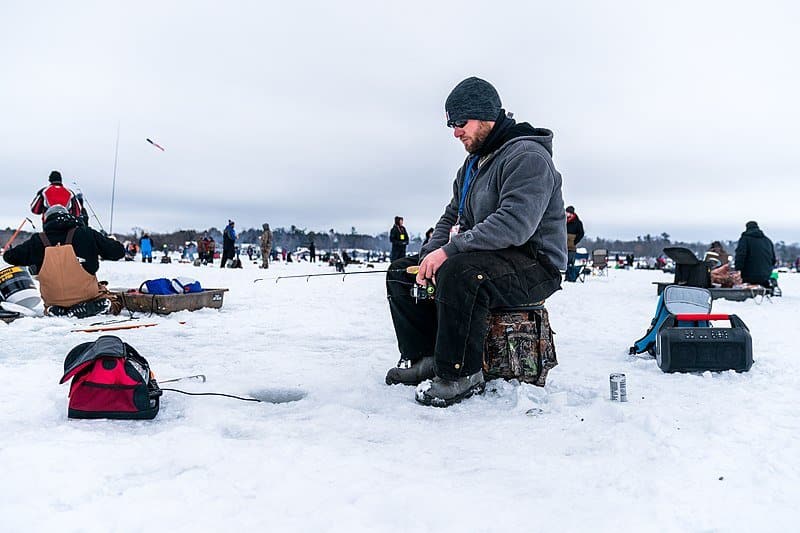 This one, much like the fishing rod and reel, might seem obvious but, hear us out. Ice fishing is done in cold weather, and it does not take a lot for the weather to quickly change and get extremely bad. You should always come prepared with the right clothes to stay comfortable during the duration of your fishing, as well as extras in case you find yourself in one of these types of situations. Remember to bring things like plenty of clothing layers, quality boots, gloves, a neck warmer, and a warm hat.
The good thing about quality snow gear is that it will generally last you a long time. While it can sometimes be expensive, you can rest assured that your gear will always be there when you need it and never fail you when it counts. Remember to wear plenty of layers so that you can add or remove them depending on the temperature and your comfort level. You should also use gear that still leaves you flexible and mobile as well. Something like the Kastking PolarBlast Ice Fishing Gloves is a great example of this, as they keep your hands warm but flip open to allow plenty of hand dexterity.
Best Ice Fishing Gloves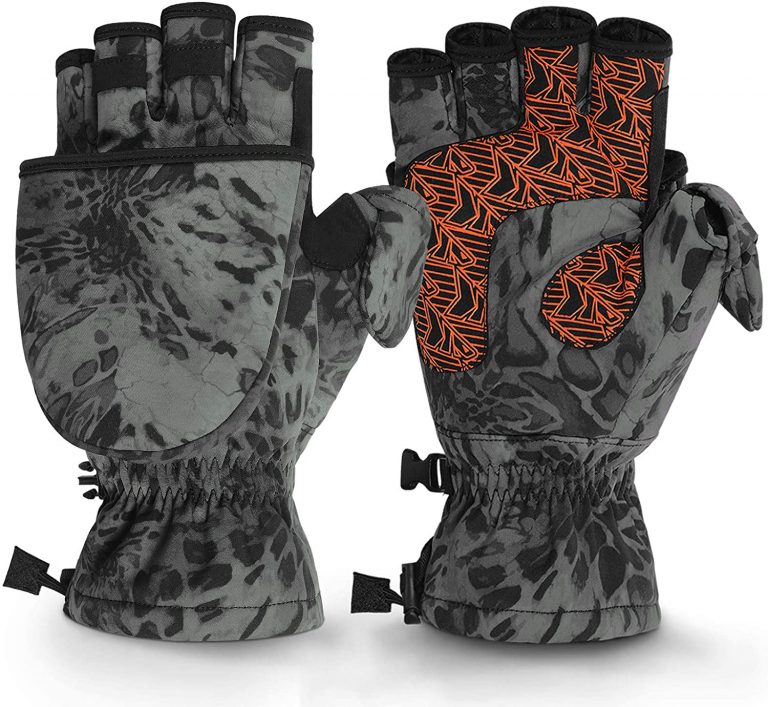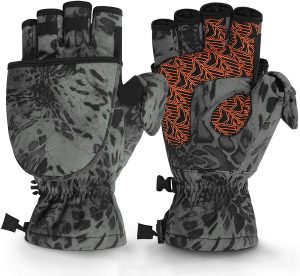 4. Ice Fishing Shelter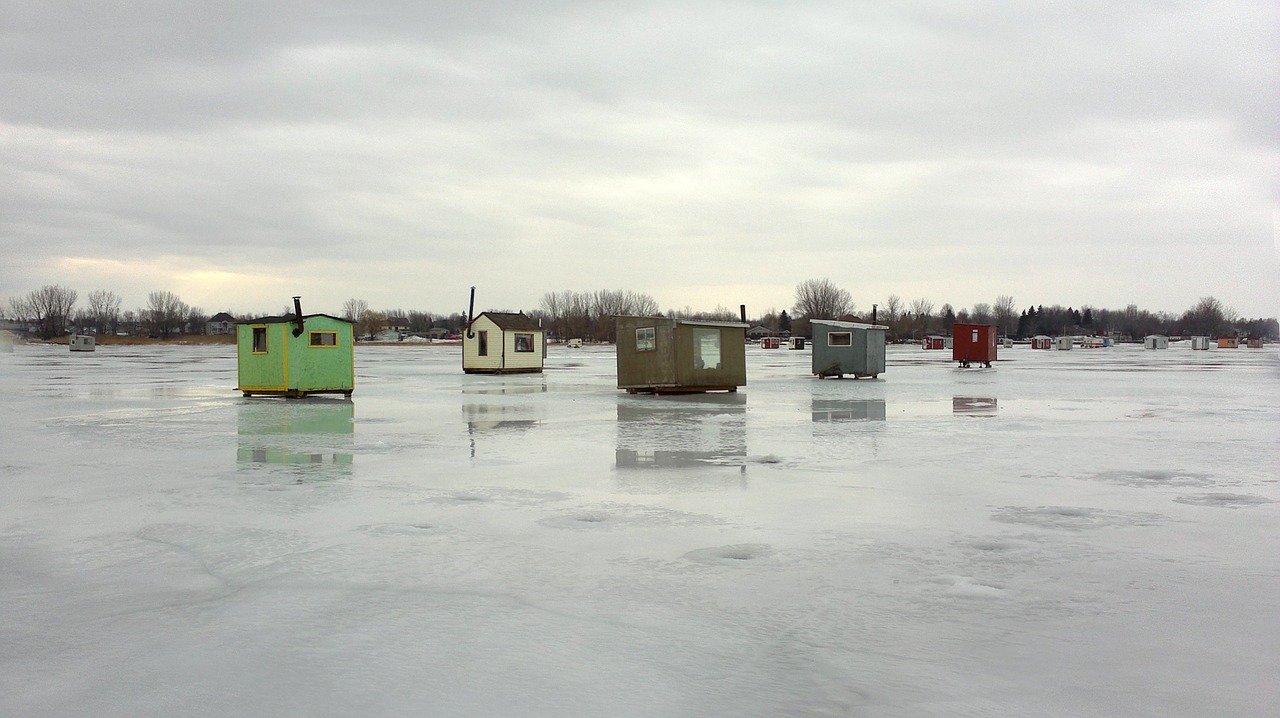 No ice fishing trip will be complete without some kind of shelter in order to stay warm and out of the elements. Even if the weather is somewhat fair, a simple ice fishing shelter will also give you plenty of privacy from other anglers. Portable ice fishing shelters that feature a thermal insulation layer are the best option for staying warm and dry while fishing, as well as keeping you out of the wind.
These portable shelters do not have to be expensive either. For example, the Eskimo Quickfish Series pop up portable shelter gives you everything that you could ask for with insulation and anchors to keep the shelter warm and in place while you enjoy your fishing. It is even available in plenty of different sizes, which can be great if you like to fish with friends or family. 
Best Portable Ice Fishing Shelter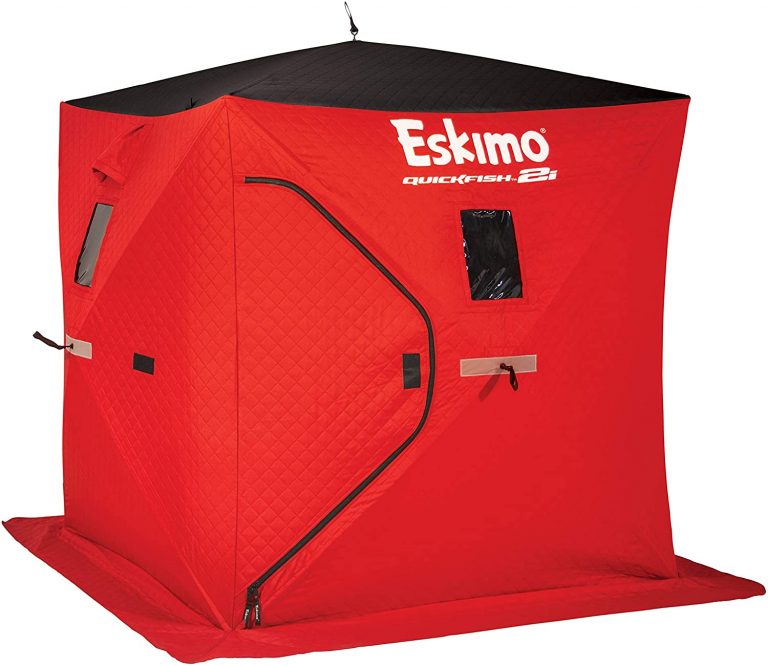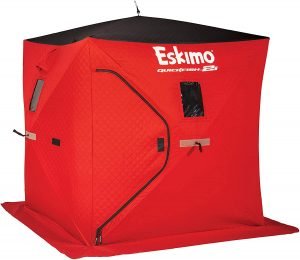 5. Ice Fishing Tip-Ups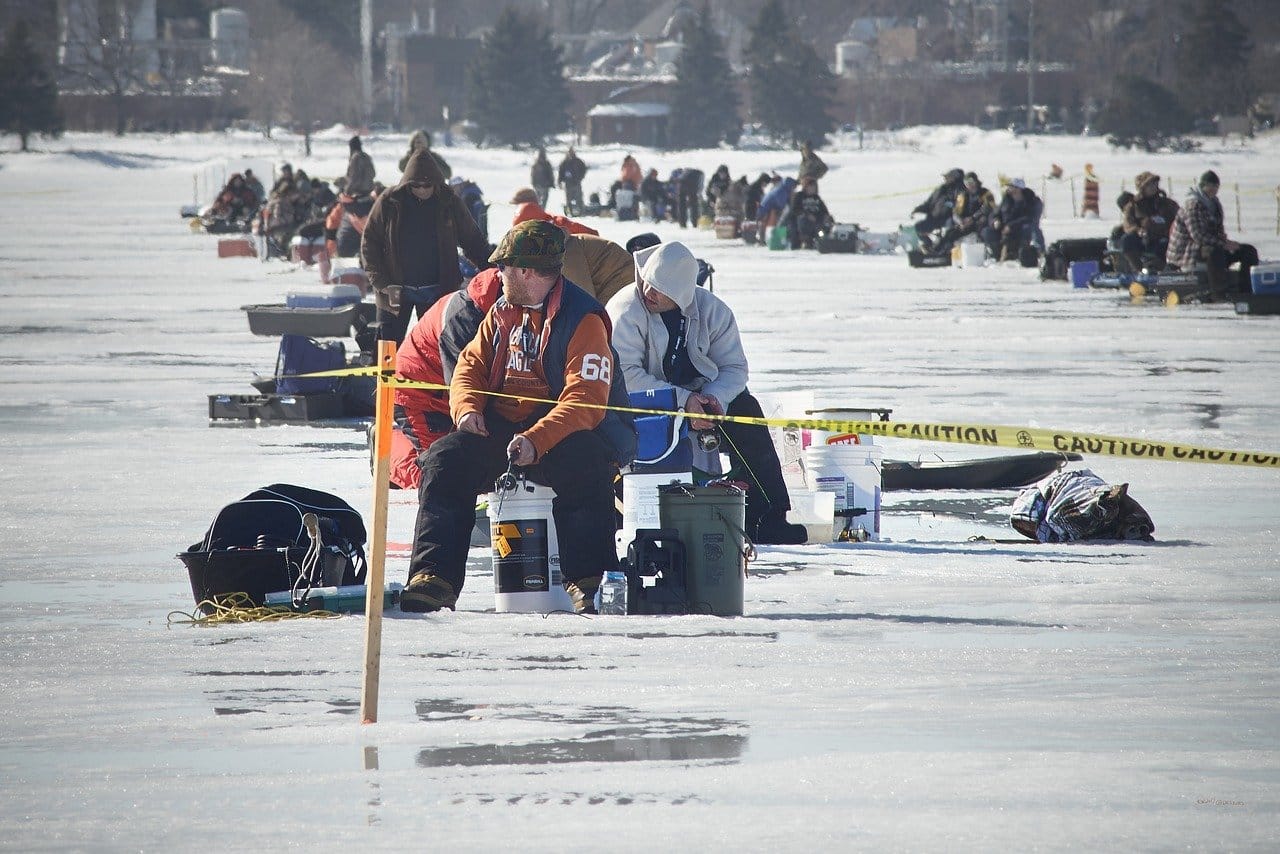 Last but not least, don't forget a tip-up if it is legal in your area. A simple Google search will let you know. Ice Fishing Tip-ups are rigs that allow you to walk away from the area and do the fishing for you. They allow you to cover plenty of area by yourself and usually consist of a plank that sits over your hole and a spring-loaded flag that goes off when a fish takes your bait.
These handy ice fishing rigs are not legal everywhere, but if you are allowed to use more than one rod, they can save you a lot of time and catch you a ton of fish. They are very popular amongst most ice fishermen, and you should not head out to your ice fishing hole without it.
Best Ice Fishing Tip Up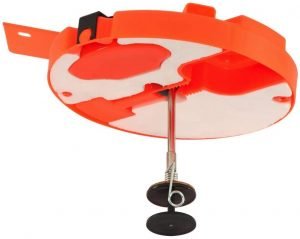 I recently found this little tool on Ebay of all places. This portable fish finder is super slick. I was a little skeptical at first, but I'll be darn if it doesn't do what it says it does. It has a fish alarm, thermometer, and depth finder. It gives me a general idea of where drop-offs are and shows me suspended fish. The water temperature is accurate (and that's very important). Beyond marking fish, the advantage with these is you get a clear enough understanding of the bottom structure to help optimize rig selection.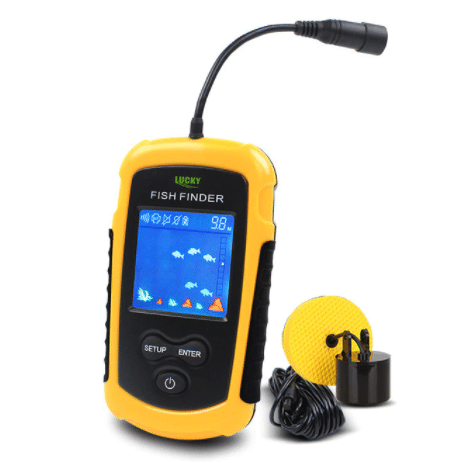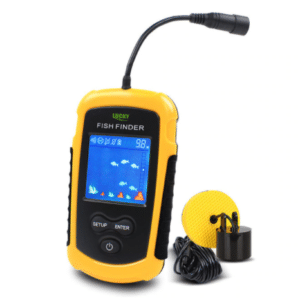 Ice Fishing Essential Gear Final Thoughts
As you can see, ice fishing has a number of gear items that you will need in order to be successful and have a good time. This is a simple list, but this will get you started and give you everything that you might need! Always remember to bring everything you think that you will need and stay safe.